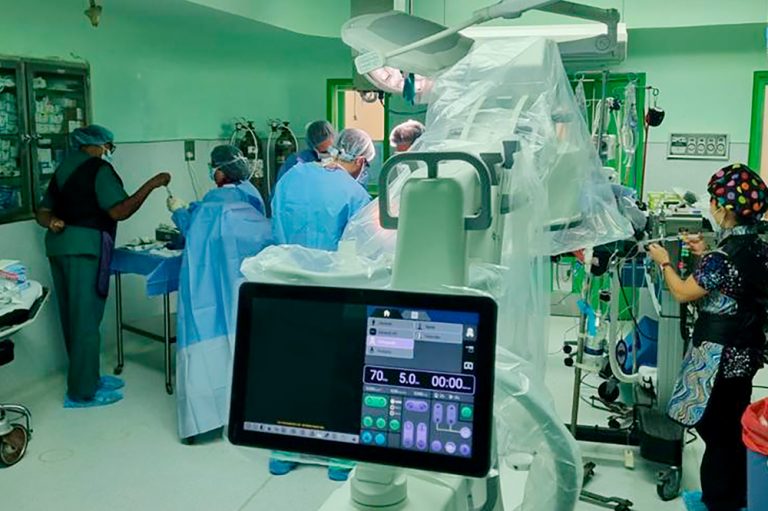 Press Release
August 22, 2023
C-Arm X-Ray machine enhances diagnostic services at MCMH
A new C-Arm X-ray machine has been officially installed at the Milton Cato Memorial (MCMH).
The installation of the machine is part of the continuing expansion and upgrade of the diagnostic services being offered here in St Vincent and the Grenadines, a release from the Agency of Public Information said.
Along with the installation of the machine, support includes training technicians who would use the equipment in their work.
In an interview with the Agency for Public Information, Engineer of the manufacturing company General Electric (GE) M. Gonzalez said, "this machine is very high-quality and is seen in top hospitals across the world".
The C-Arm machine is designed to provide a more detailed scan of the brain, skeletal system, reproductive system, and other organ systems with minimal movement required of the patient.
Gonzalez also noted that there is little radiation exposure making it one of the safest diagnostic tools in medicine and will be an invaluable addition to the cadre of radiological services available to Vincentians.
"The Ministry of Health continues to expand the radiology department not only at MCMH but also at other government operated health care facilities across the country," the release said.
An MRI, a CT scan machine and a Fluoroscopy machine have already been installed, in addition to the expansion of Xray services across the country as the Ministry of Health makes moves to decentralize these services. (API)