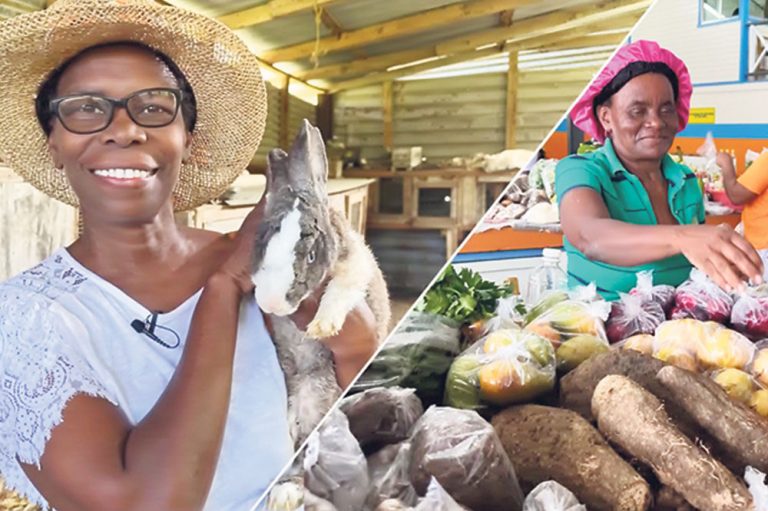 Press Release
June 23, 2023
The OECS releases video documentary on women in farming in SVG
"Women are major actors in the global efforts to reduce and reverse land degradation. However, in the vast majority of countries, women have unequal and limited access to and control over land."
This was the declaration of the executive secretary of the United Nations (UN) Convention to Combat Desertification, Ibrahim Thiaw.
The UN observes World Day to Combat Desertification and Drought on June 17, 2023.
The theme for this year's observance is "Her land, Her rights," which the UN said "Emphasizes that investing in women's equal access to land and associated assets is a direct investment in their future and the future of humanity.  It's time for women and girls to be at the forefront of global land restoration and drought resilience efforts."
The OECS joined the UN in recognising World Day to Combat Desertification and Drought through the release of a short video documentary on Women in Farming in St. Vincent and the Grenadines (SVG). A Gender Inequality and Cost of Inaction Study completed in Saint Vincent and the Grenadines in 2020 revealed that approximately 3,300 women farmers are heavily involved in crop production, livestock rearing, as well as agro-processing activities. Women play a significant role in farming, and their farming practices contribute not only to the economy but to the conservation of biodiversity on the island.
The OECS is currently executing two major projects that seek to preserve marine and terrestrial biodiversity in the region – The Integrated Landscape Management Project, (ILM) which seeks to conserve and manage terrestrial biodiversity, and the BioSPACE Project, which seeks to conserve and manage marine and coastal biodiversity. Both projects are funded by the European Union. The European is a strong partner of the OECS and remains committed to the development of the region and its people. ​