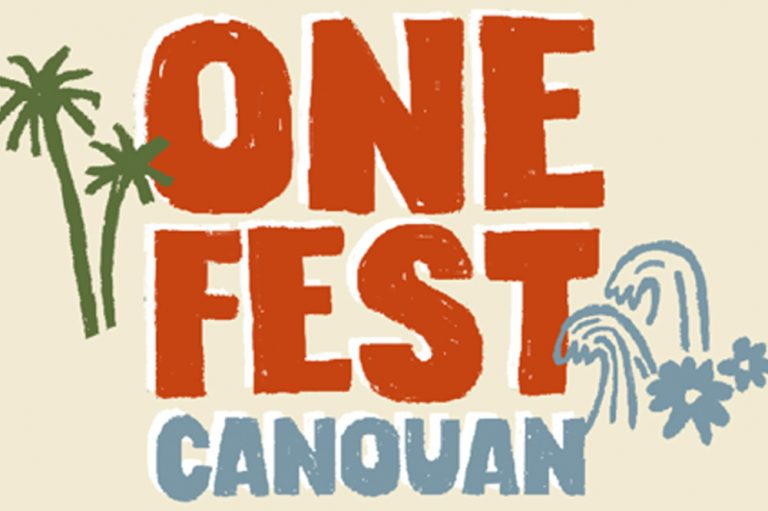 Press Release
May 30, 2023
First ever 'One Fest Canouan' set for June 3 – 4 on Canouan
The first ever 'One Fest Canouan', which is conceptualised as a melting pot for the creative community of St Vincent and Grenadines, will take place on Canouan this upcoming weekend.
"This two-day extravaganza is brimming with a plethora of enticing activities, including street-style food vendors, smoker BBQ delicacies, and bonfires with marshmallows to satisfy your taste buds. The  festival also boasts enthralling DJ performances from various genres, as well as fireworks show that is sure to leave you spellbound," a release from the organisers said.
According to the release, the festival, which runs from June 3 to 4, will offer beach activities such as SUPs, kayaks, pickleball, and beach football, and is open to all ages.
"The ultimate goal of this festival is to increase awareness and exposure  of the island among the community and tourists alike. The festival encourages local businesses and short-term rentals for guest bookings, which can help boost the local economy during historically slow summer months.
"…The event extends an open invitation to handcraft artists and local artisans from all corners of the country, waiving off the registration fees and even offering them with complimentary accommodation during the festival," the release said.
The festival also provides a platform  for young and established musical talents to showcase their skills and interact with each other.
Live performances will be presented by artists, including Darron Andrews, Hance John, Flames, and from the Hub Collective Band, Abu Zanimah and Colin Minkah Peters.
Judy Boucher has also been slated to make an appearance at the festival.
The One Fest Canouan is the first of its kind in Canouan, and it is set to be an annual event in June.
Doors open at 3 pm on Saturday and to make it easier for visitors coming from the main island, the fast ferry is doing a special run, departing at 1 pm on Saturday from Kingstown, heading back on Sunday at 3 pm.
For more information call Soho House at 530-7400.