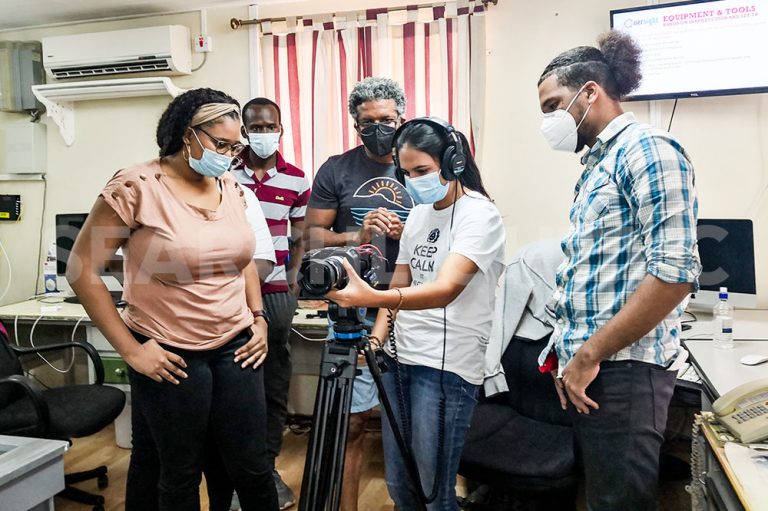 Press Release
May 3, 2023
World Press Freedom Day Statement – Media Institute of the Caribbean
Media Institute of the Caribbean
WORLD PRESS FREEDOM DAY STATEMENT
3rd May 2023
Shaping a Future of Rights:
Freedom of expression as a driver for all other human rights
As we commemorate the 30th Anniversary of World Press Freedom Day under the banner of "Shaping a Future of Rights: Freedom of expression as a driver for all other human rights" we pay tribute to independent media as a principal conduit for the dissemination of reliable news and information, and other forms of free expression.
In the face of existential threats to traditional media together with advances in digital technology, media viability has emerged as a major area of focus. Small, independent media outlets now contend with the challenge of big tech, and a lack of resources to support their journalism.
The financial viability of many media entities has raised questions surrounding appropriate business models in order for them to transform and evolve. The introduction of artificial intelligence (AI) has brought additional pressure with possibilities that are both positive and negative in character.
Journalists also grapple every day with a shortage of and efficient access to official information in order to provide the needed insights to guide the decisions of citizens and other stakeholders.
Press freedom is also stymied when legislation is counter intuitive to transparency. Additionally, the safety of journalists emerges as a major concern with the rising incidence of cyber bullying and other areas of virtual malpractice; online misinformation and disinformation; and the use of spyware which targets narratives on human rights.
Article 19 of the UN Declaration of Human Rights states "Everyone has the right to freedom of opinion and expression; this right includes freedom to hold opinions without interference and to seek, receive and impart information and ideas through any media and regardless of frontiers."
This speaks to the democratisation of the human spirit with the media as a substantial platform for expression. To stifle this right is unjust.
Freedom of speech, freedom of belief, freedom from fear and freedom from want are eminently achievable once there is the will to make it so.
The Media Institute of the Caribbean is committed to supporting initiatives towards freedom of expression and to reflect the Pan Caribbean experience in doing so. The media is a necessary foundation to advance the shaping of a future of rights and to narrate the issues of sustainable development goals (SDGs) in the interest of enabling a better future for all.