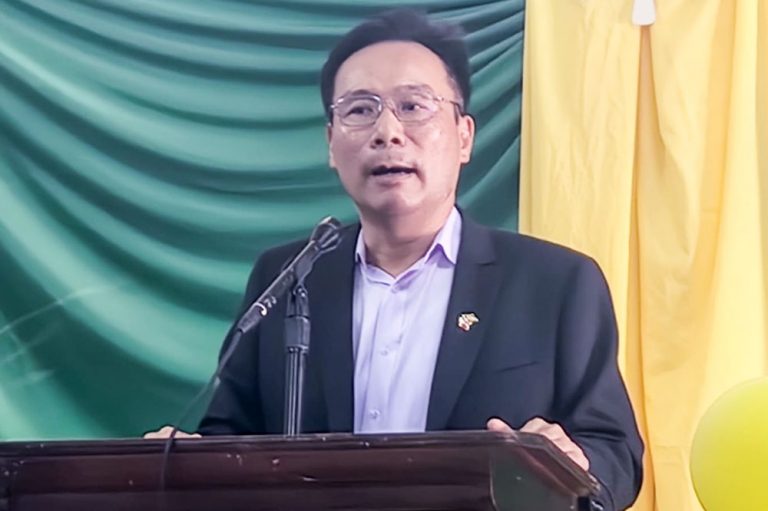 Press Release
April 14, 2023
Taiwan to invest US$3 million in higher education in SVG over three years
The Government of the Republic of China on Taiwan is investing US$1 million dollars per year for the next three years in tertiary education and training for people in St Vincent and the Grenadines (SVG).
The government of SVG and the government of the Republic of China on Taiwan signed a Memorandum of Understanding (MOU) to give effect to this on April 5, at the conference room of the Ministry of Foreign Affairs and Foreign Trade.
The MOU also includes the provision of 10 more Ministry of Foreign Affairs Scholarships per year for the next three years.  Speaking at the signing ceremony, Ambassador of Taiwan to SVG, Peter Sha Li-Lan said Taiwan is an example of how investing in education and building the human resources of a country can lead to development and transformation.
He encouraged young Vincentians to take up the opportunities for learning and training. 
"I would urge all the students, Vincentian students, whether they are already studying in Taiwan or whether they are beneficiary of the scholarships I just mentioned, that we are opening yet another door. Seize the opportunity; we will be working alongside with you, we know certainly the benefit of investing in yourself and your education," Ambassador Lan said.
Minister of Education, Curtis King said the MOU represents an important milestone for education and training in St Vincent and the Grenadines, and it buttresses the government's ongoing education revolution. Minister King noted that the education revolution goes beyond providing mere access to education; teacher training and appointment also form a significant component of the initiative.
"From July 2020 to December 31st 2022, we had appointed over 420 teachers in that short period of time, to pensionable positions… from the position of teacher 3 those who would have gone to the Teacher Division of the St. Vincent and the Grenadines Community College and successfully completed their training, and those who went on to University to complete their bachelors and in some cases, their masters."
Prime Minister Dr. Ralph Gonsalves signed the agreement on behalf of the Government of SVG. The signing ceremony was witnessed by officials from the Ministry of Foreign Affairs; the Department of Tertiary Education; and members of the Diplomatic Corps.
The Republic of China on Taiwan has over the years been providing bursary scholarships to Vincentian students as well as support for the Youth Empowerment Service (YES), programme, the Support for Education and Training (SET) programme, and on-site programmes. (API)