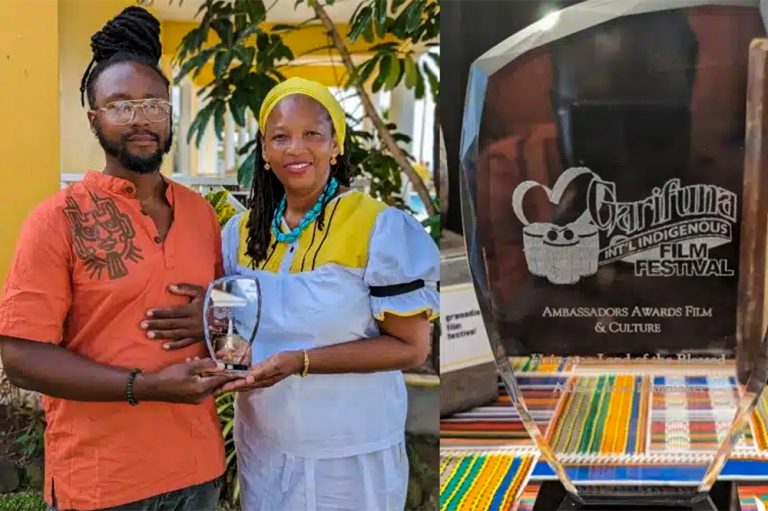 Press Release
March 21, 2023
Vincentian receives award from Garifuna Int'l Indigenous Film Festival
Akley Olton from St Vincent and the Grenadines is the recipient of the Ambassadors Awards for Film and Culture from the Garifuna International Indigenous Film Festival.
Olton received the award for his work as a documentary film maker on Hairouna Land of the Blessed.
In a thank you message, Olton says he is extremely humbled and grateful to receive the award.
"Since 2013, I have been documenting the #garifunahomecoming. For the past 10 years, I have been documenting visits made by delegations of the descendants of those who the British exiled to create #stvincentandthegrenadines over 227 years ago."
Olton says his goal is to make a feature documentary film that explains this journey of ancestral reclamation.
"I have only managed to complete the 8 minutes teaser of the film and the response has been tremendous."
The Vincentian filmmaker thanked the Garifuna International Indigenous Film Festival for its support and encouragement.
He intends to use the award as an indicator of the film's necessity and relevance as inspiration to complete the missions.(Loop News).