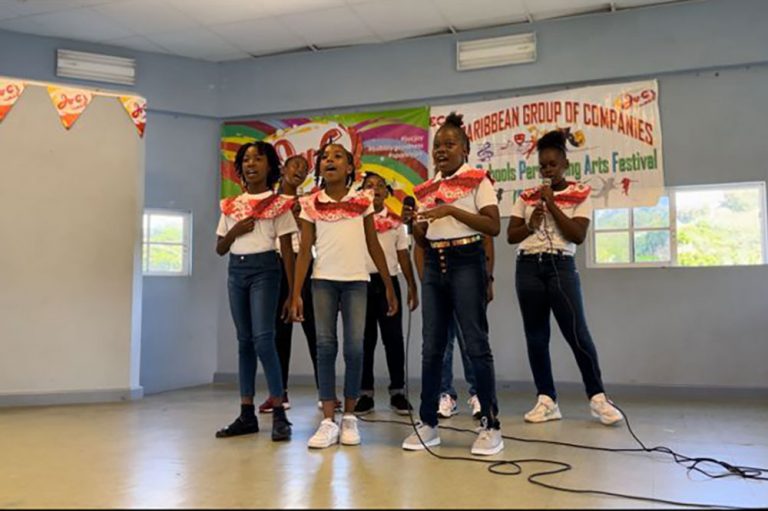 Press Release
February 17, 2023
Thirty Primary Schools to participate in arts festival
Thirty schools are expected to participate in the 2023 Primary Schools Performing Arts Festival (PRISPAF) scheduled for February 24, at the Russell's auditorium.
Speaking at a media launch on February,14, at the conference room of The University of the West Indies (UWI) School of Continuing Studies, Minister of Culture, Carlos James commended the students from the participating schools for their high level of enthusiasm. He noted that the arts play a critical role in developing creativity in children, adding that when hotels such as the Royal Mills and Sandals are completed, the importance of the arts as part of the tourism product will become even more evident.
The minister also outlined some of the government's policy initiatives aimed at further developing Arts and Entertainment.
He spoke about expanding and modernising the Memorial Hall and creating spaces for performers in areas such as Belle Vue, Petit Bordel and at Heritage Square.
Co-ordinator of PRISPAF, Leslie-Ann Millington, who also spoke at the media launch urged parents to get their children involved in the arts as this helps with both their creative expression and contributes positively to their academic development.
PRISPAF is being co-sponsored by JU-C and the Eastern Caribbean Group of Companies (ECGC) Ltd. in the amount of $10,000. (API)