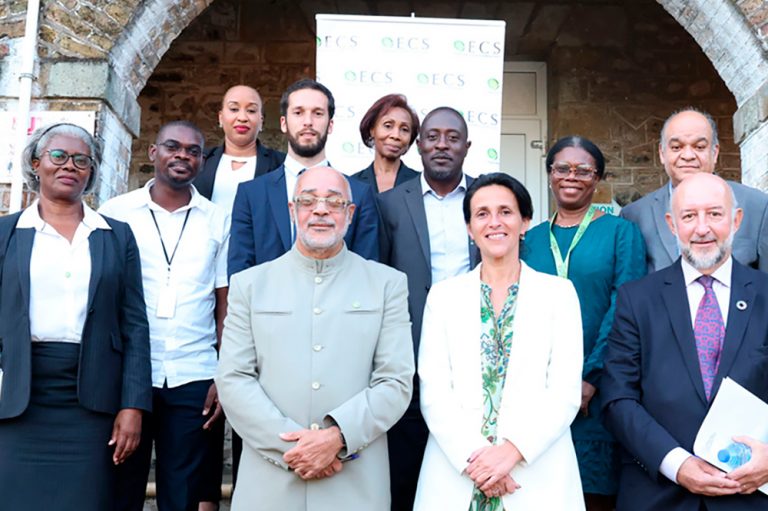 Press Release
February 7, 2023
France Commits €3 million to OECS mangrove restoration
The United Nations has designated February 2 as World Wetlands Day to raise awareness of the importance of wetlands and the need to preserve them, especially in light of their rapid degradation in the last few decades.
And, France, a European Union nation has committed Eur 3-million towards the restoration of mangroves in the Organisation of Eastern Caribbean States (OECS), as it marked the day, a release from the OECS states.
"Nearly 90% of the world's wetlands have been degraded since the 1700s, and we are losing wetlands three times faster than forests. Yet, wetlands are critically important ecosystems that contribute to biodiversity, climate mitigation and adaptation, freshwater availability, world economies and more" – worldwetlandsday.org – Furthermore, in the last 50 years, approximately 35% of the world's wetlands have disappeared being graded with bulldozers for construction projects, or filled in for various reasons. This year, World Wetlands Day is being observed under the theme, "It's Time for Wetlands Restoration."
Last Thursday, February 2, World Wetlands Day, Chrysoula Zacharopoulou, French Minister of State for Development, Francophonie and International Partnerships, paid a visit to one of Saint Lucia's prime wetlands, the mangrove area in Marigot Bay, Saint Lucia. There, she announced that "through the Agence Française de Développement (AFD), France is going to finance an OECS Mangrove Restoration programme for up to €3 million euros in 2023."
The Minister said that "the OECS has a very ambitious agenda regarding sustainable development and I think we are totally aligned [with French] President Macron on the question of climate change and the protection of biodiversity."
The head of the OECS Environmental Sustainability Division, Chamberlain Emmanuel, expressed thanks to the French Government for this initiative and was confident that it would have a positive impact on livelihoods in the region. He said "We certainly welcome the emphasis on the environment priorities by the French Government, which for us is not just an issue of protecting the environment but ensuring that there is a sustainable foundation for economic activities and for the social well-being of our people."
"Wetlands support critical ecosystems and biodiversity, are rich in nature, and vital to human life. They are crucial to agriculture and fisheries. They act as water sources, purifiers, and protect our shores. Wetlands are the planet's greatest natural carbon stores," said Dr. Musonda Mumba, Secretary General of the Convention on Wetlands.
The OECS remains committed to preserving vital ecosystems, including wetlands, in the OECS, and is thankful to its partners, including the French Government for its commitment and support to improve the lives of OECS citizens.