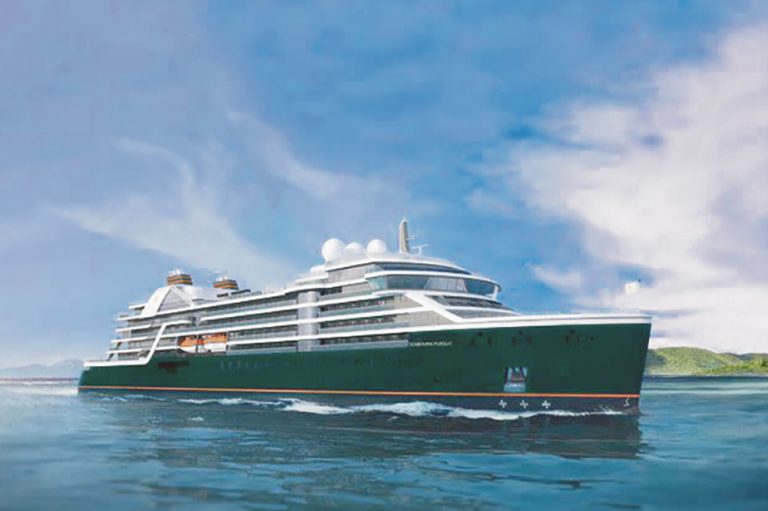 Press Release
February 3, 2023
Bequia on the itinerary of new luxury cruise vessel, Seabourn Pursuit
Port Elizabeth, Bequia, the northern most Grenadine island in St Vincent and the Grenadines, is among ports of call for a luxury cruise ship, the Seabourn Pursuit later this year. The call will be part of a 10 day Caribbean pre-launch itinerary of the expedition vessel, which will also dock at several other international ports, a release by Stefanie Waldek authorised by Seabourn states.
Before Seabourn officially launches the newest ship in its fleet, the luxury cruise line is offering travellers a sneak peek over the course of seven pre-inaugural itineraries.
Beginning in August, Seabourn Pursuit — the second expedition vessel in Seabourn's fleet, following the arrival of Seabourn Venture last year — will sail five trips throughout the Mediterranean before embarking on a transatlantic voyage in September and one Caribbean sailing.
In the Mediterranean, Seabourn Pursuit will visit such ports as Cinque Terre in Italy; St. Tropez in France; Málaga in Spain; and Casablanca in Morocco on seven- to eight-day sailings. The 12-day transatlantic crossing will depart from Portugal's Madeira and conclude in Miami, while the 10-day Caribbean sailing will make port in Barbados, Martinique, and Bequia in the Grenadines, among other stops.
"We are excited to offer our guests the chance to sail on our new ship, Seabourn Pursuit, and visit some of the very best destinations and hidden harbours along the Rivieras and Caribbean," Seabourn president Josh Leibowitz said in a statement. "As with every ship in our fleet, Seabourn Pursuit will invite guests to enjoy small-ship cruising as only Seabourn delivers it, with an intimate atmosphere that encourages guests to make meaningful connections, and a welcoming onboard team that is focused on delivering unforgettable 'Seabourn Moments.'"
Seabourn Pursuit will carry just 264 passengers in all-suite accommodations, plus 120 crew, including a 26-person expedition staff comprising naturalists, scientists, and historians.
After its pre-inaugural sailings on the Mediterranean, the Atlantic, and the Caribbean, Seabourn Pursuit will head south for expeditions across South America, including the Amazon, followed by a season in Antarctica.