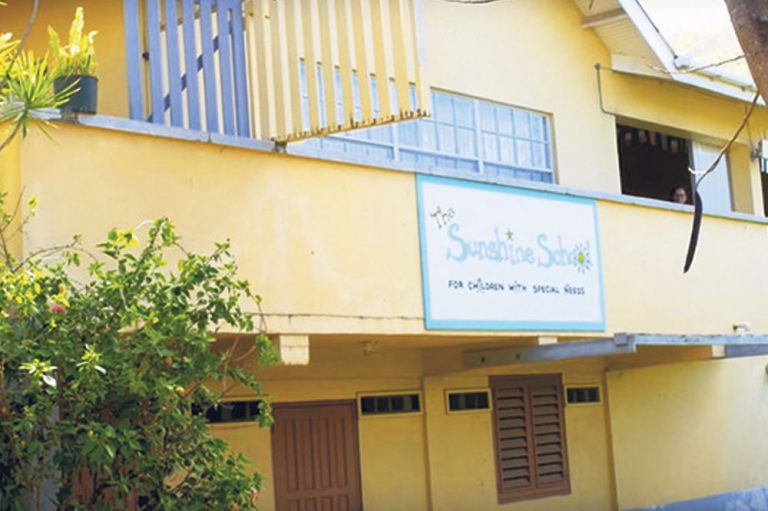 Press Release
January 27, 2023
Bequia Sunshine School targetted for Inclusive Education Pilot Project
St Vincent and the Grenadines (SVG), will launch a pilot programme for the establishment of an inclusive school system on Bequia, in partnership with the Sunshine School for Children with Special Needs.
The programme will seek to mainstream the educational opportunities of students with disabilities and other challenges, leading the way to an inclusive education system. Minister of Finance, Camillo Gonsalves said this is the first of its kind within the Organisation of Eastern Caribbean States (OECS).
Presenting the 2023 Budget earlier this month, the finance minister said the project is being funded under the World Bank's Human Development Service Delivery Project and will also include
an enhanced curricula and remedial education programmes in Union Island and Bequia.
Budget 2023 will see government's continued investment in and expansion of, education facilities across SVG, he said.
As part of this, the Canouan Secondary School will receive expansion and upgrades to its infrastructure with additional classrooms, a food preparation laboratory, a construction lab, a staff room and TVET equipment.
In addition, more than 75 new computers will be sourced for the Bequia Seventh Day Adventist Primary School, the Bequia Community High and the Union Island Secondary Schools.
Meanwhile, the temporary facility to house the Mary Hutchinson Primary School should be completed soon, and the contract for a new school will be completed later this year.
The Bequia Community High School will receive a multi-million-dollar upgrade, while the Mayreau Primary School and the Bequia District Library will be refurbished. (API)