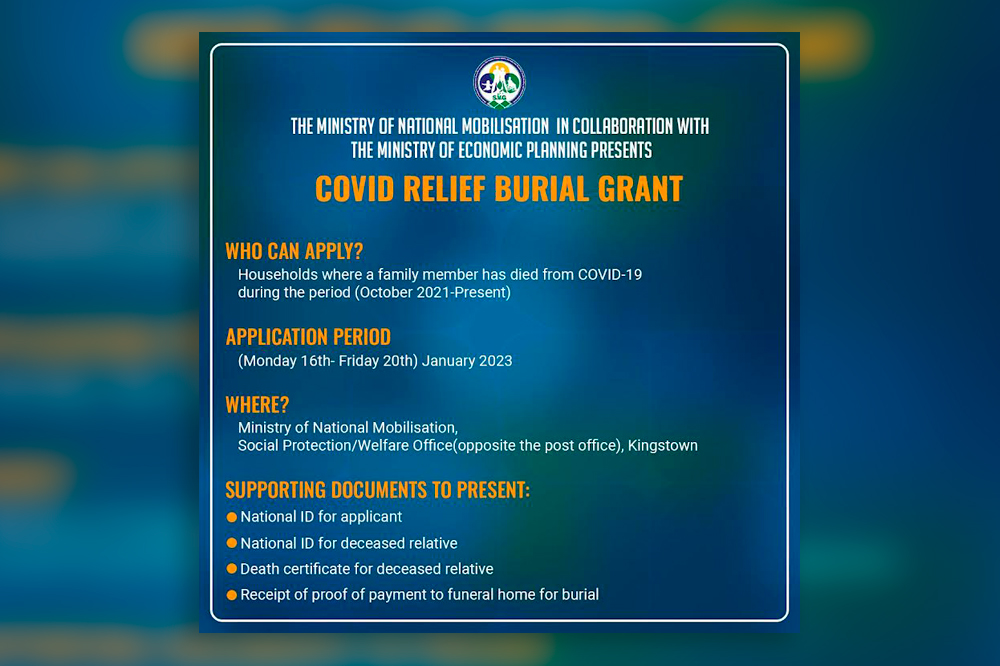 Press Release
January 17, 2023
Government providing Covid relief burial grant
The government, through the Ministry of National Mobilisation, and the Ministry of Economic Planning are informing the public of the availability of a Covid Relief Burial Grant programme which will be conducted this week.
In a public notice, the Ministry of National Mobilisation said the programme is catering to households where a family member has died from COVID-19 during the period October 2021 to the present.
The application opened yesterday, January 16 and will run until Friday, January, 20, 2023. The release said processing of applications will take place at the Social Protection/Welfare Office, located directly opposite the Postal Corporation in Kingstown.
Those who wish to apply for the grant are required to take along the following documents:
1. National ID card
2. National ID card for the deceased relative.
3. Death certificate for the deceased relative.
4. Receipt of proof of payment to the funeral home for burial.