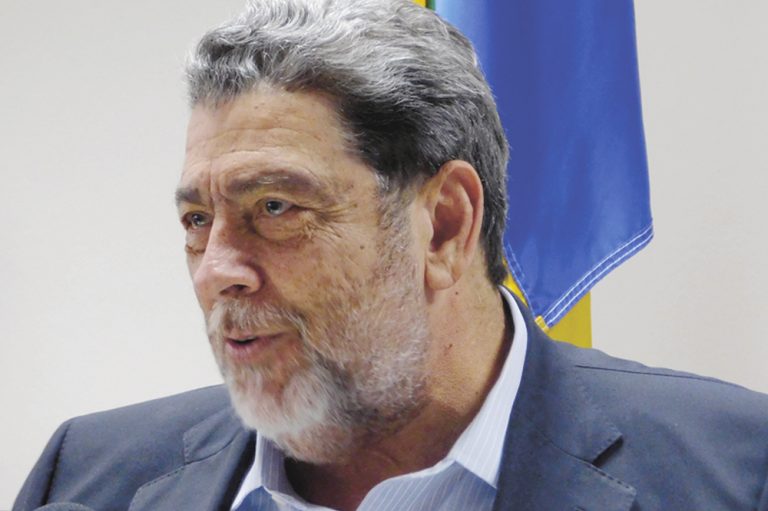 Press Release
January 10, 2023
Pm calls on US to address the easy access to guns
Prime Minister, Dr. Ralph Gonsalves has called on government officials in the United States of America (USA) to do something about the easy access to guns, and the easy exportation of guns from the USA to Latin American and Caribbean (LAC) countries.
Speaking on Monday, January 9, on Star Radio's Morning Scoop programme, Gonsalves decried the proliferation of guns manufactured in the United States (US), and violence associated with the illicit drugs trade as the main causes of a high murder rate in some Latin America and Caribbean (LAC) countries.
Noting that St Vincent and the Grenadines (SVG), has the fourth lowest suicide rate in the world, which currently stands at one per 100 thousand, Gonsalves rubbished claims that murders in SVG are linked to increased frustration among Vincentians.
The Prime Minister said seven of the 10 countries with the highest homicide rates per 100 thousand in the world are from the Latin America and Caribbean region, and the common factor that is consistent among them is the "hundreds of fire arms, and they are connected to the drug trade, it's not frustration, its greed" said the Prime Minister, while calling for an all-society approach to stem the rise in all illegal and other criminal activities.
Gonsalves, who is the Minister of National Security, also called on the local police and the legal system to buttress their presence on the ground, to increase police visibility, to collect intelligence, and to act on the intelligence they collect.
The Prime Minister further indicated that the majority of homicides in the country have occurred within a 20 square mile radius where 55,000 to 60,000 people reside, according to a geospatial mapping of mainland St. Vincent.
Gonsalves cited a draft resolution by Mexico, titled "Special Declaration on the Fight Against Illicit Arms Trafficking", for discussion at the next Community of Latin American and Caribbean States (CELAC) meeting to take place in Buenos Aires, Argentina on January 24,2023.
Prime Minister Gonsalves said the efforts are not anti-American instance, but a pro-St Vincent and the Grenadines stance, and that of the entire region. He also reiterated the need to inculcate the values of hard work and discipline in the homes, churches, schools and communities in SVG and not to turn to guns and criminality. (API).