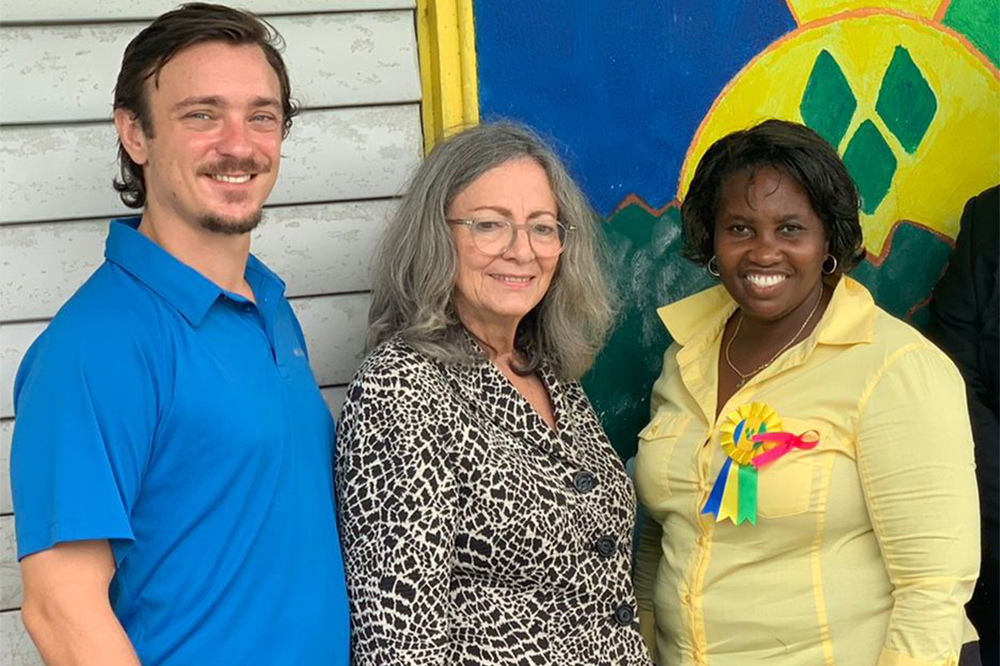 Press Release
November 4, 2022
US Ambassador visits South Rivers Methodist School
US Ambassador to Barbados and the Eastern Caribbean, Linda Taglialatela paid a recent visit to the South Rivers Methodist School.
The Ambassador and her team were there on Wednesday, October 29 to meet with the school's US Peace Corps volunteer, Ian Husher.
While on her visit, the US ambassador also took part in judging the Best Class competition at the school which was won by Grade 4.
Husher has been at the South Rivers Methodist School since prior to the Coronavirus pandemic, but had returned home during its outbreak.
He however returned to the state in August, to continue working at the school.
SEARCHLIGHT was told that Husher plays a vital role in the school's literacy programme, and the upkeep of its library.