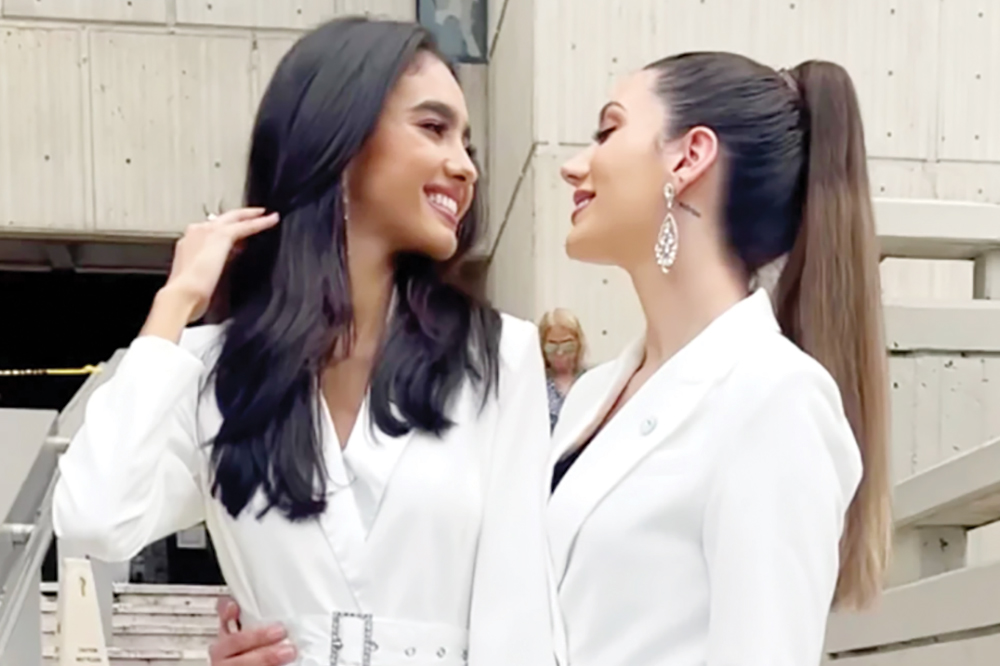 Press Release
November 4, 2022
2020 beauty queens marry each other in Puerto Rico
Two women who were contestants in a beauty show are now married to each other, after managing to keep their relationship a secret.
According to Sky News, the couple met at a beauty pageant in Thailand in 2020 and have recently disclosed their marriage on Instagram.
The love birds are Fabiola Valentin (Miss Puerto Rico) and Mariana Varela (Miss Argentina).
They had met in Thailand while taking part in the Miss Grand International competition.
In a joint instagram post on Friday October 28, the couple said " after deciding to keep our relationship private, we opened the doors to them on a special day 28/10/22."
The news source said their post also featured a 30 second video of their relationship, including their proposal to each other.
The wedding reportedly took place in Puerto Rico.
The 2020 beauty show was won by Miss America, Abena Appiah, who has since congratulated the couple on their "beautiful union."