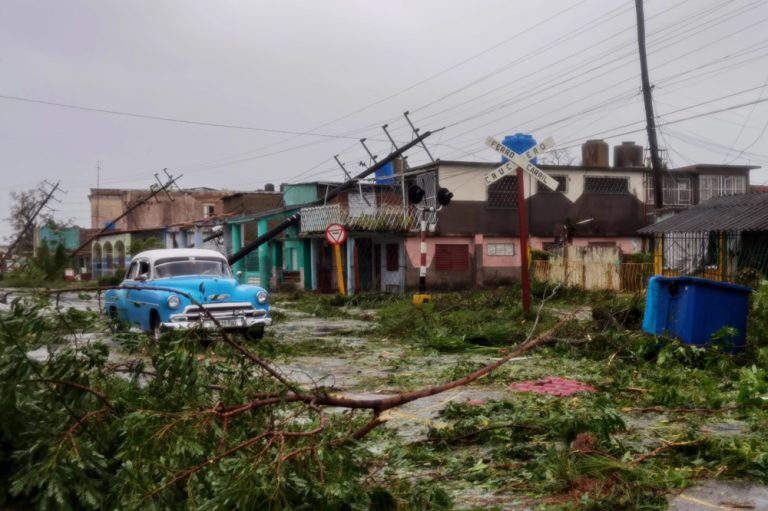 Press Release
October 28, 2022
SVG makes donation to Cuban victims of Hurricane Ian
The Cuba Solidarity Movement in St Vincent and the Grenadines has donated $10,000 dollars to restore the damage caused by Hurricane Ian in Cuba.
Ambassador of Cuba to St Vincent and the Grenadines, Jose M. Leyva received the cheque from co-ordinator of the Solidarity Movement, Bernard Hamilton before members of that organization, the Juan Almeida Association of Cuban residents, and government officials.
Hurricane Ivan hit the Western tip of Cuba on September 28 with devastating impact especially on the province of Pinar del Rio. More than 100,000 homes were reportedly damaged and many completely collapsed.
On October 13, Prime Minister, Dr Ralph Gonsavles sent $50,000 dollars for a similar purpose, gestures for which the Cuban diplomat extended thanks on the spot describing it as signs of brotherhood and solidarity.
Participants ratified their commitment to Cuba, condemned the blockade imposed by the United States and the destabilizing attempts against Cuba.
Gonsalves described relations with Cuba as a model during a political-cultural event in May to commemorate 30 years of bilateral diplomatic ties in Havana (Prensa Latina).