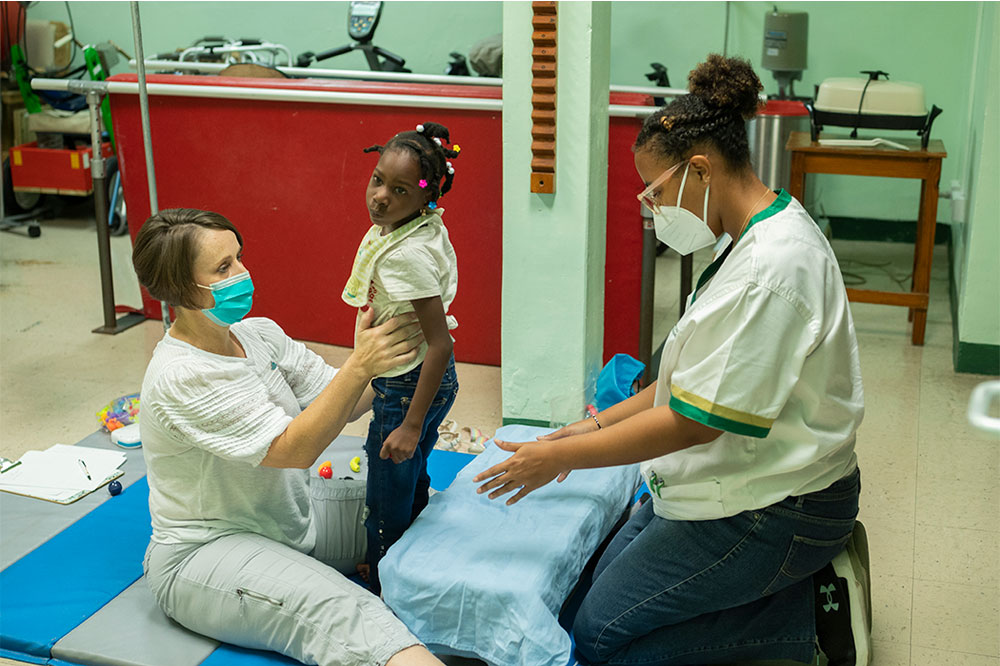 Press Release
September 30, 2022
Two WPP Missions to visit SVG in October
Two medical teams from the World Paediatric Programme (WPP), will in St Vincent and the Grenadines during October to provide the usual free, specialised medical interventions to children.
From October 1-8 a General Orthopedics team led by Dr Eric Gordon will visit the state, followed by a Urology team from October 15-22, led by Dr. Doug Coplen, a release from the WPP states.
The missions next month follow the WPPs first physical therapy mission for this year after being on hold for about two years.
The mission team comprised physical therapist, Lisa Bebko, occupational therapist, Jessica Lynn, and head of the Physiotherapy department at the Milton Cato Memorial Hospital, Janelle Ballah. The program which ran from September 22-24 provided services to 16 patients requiring neurological interventions, gradually helping improve the quality of their mobility. The team then headed to St. Lucia on September 25 to continue the mission and provide care for regional families there.
According to the release, compared to previous years the total number of patients seen during this mission was somewhat low as it was difficult to contact a number of the families.
The WPP is therefore urging their existing families to contact the office to update their contact information where necessary so that they can be easily notified when teams arrive. It said this will help to increase the number of children having access to the care they need.