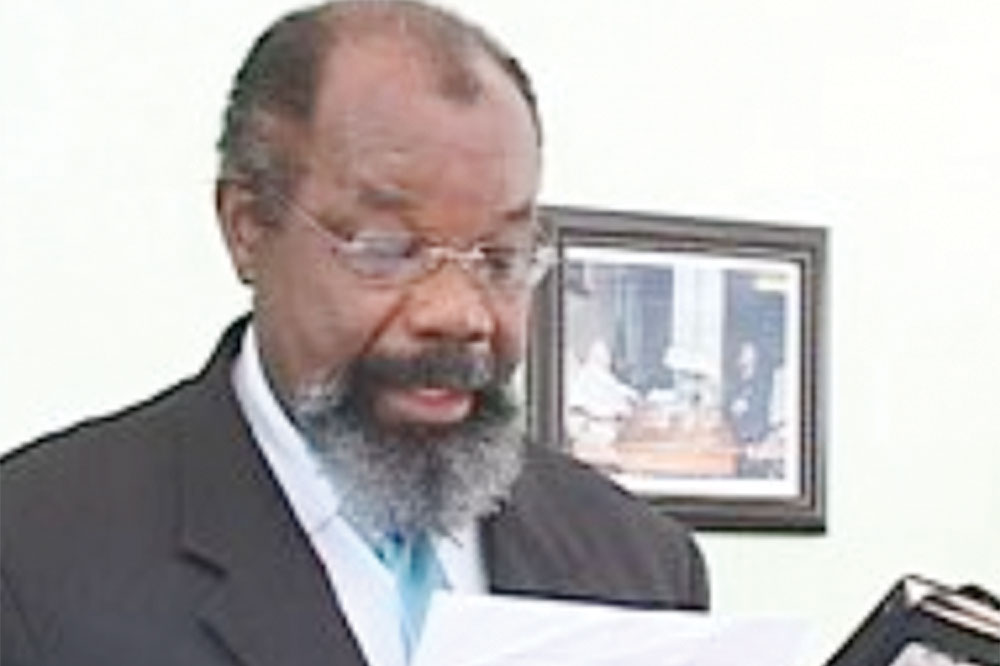 Press Release
September 16, 2022
St Vincent-born, former ECSC judge passes
THE Ministry of Justice and Legal Affairs in St Kitts and Nevis has expressed shock at the sudden death of St Vincent-born former judge in the St Christopher Circuit of the Eastern Caribbean Supreme Court, Errol L.Thomas.
A release from the Chambers of the Attorney General and Ministry of Justice and Legal Affairs in the two island nation said it is also saddened to learn of the sudden death of the former resident judge.
Justice Thomas served the St Christopher Circuit between 2010 and 2013.
The was said to be well-liked by counsel for his strong personality; his stern approach to his judicial work; his heart-warming laugh; and his professional dancing skills exhibited at Bar Association events.
Many local counsel will never forget the emotional story he told at the start of court, sometime in 2013, about his near-death experience attempting to drive through – and becoming trapped in – College Street Ghaut during a heavy storm, which resulted in his Hollywood-styled rescue by a Good Samaritan, the release states.
Throughout his illustrious career, Justice Thomas, served as a Crown Counsel, et al, in Barbados for many years; Solicitor-General in St Lucia; Attorney-General in Grenada from 20012010; and Acting Justice of Appeal in St Kitts and Nevis.
Attorney-General, Garth Wilkin said that "Justice Thomas will always hold a special place in my heart, as he presided over my call to the Bar,
and since his retirement from the Bench, he regularly reached out to support my career and provide advice, even in August when I spoke with him after the inauguration, and he wished me well." He continued: "[o]n hearing about his sudden death, I was shocked and distraught. I then checked my phone to read his last written words to me: 'Mr Wilkin…stay safe'. It warmed my heart, as will my fond memories of him."
The entire Federation and our Ministry send condolences to his family and friends, many of whom reside in St Kitts and Nevis, and pray that his beautiful soul rests in eternal peace, the release concludes.