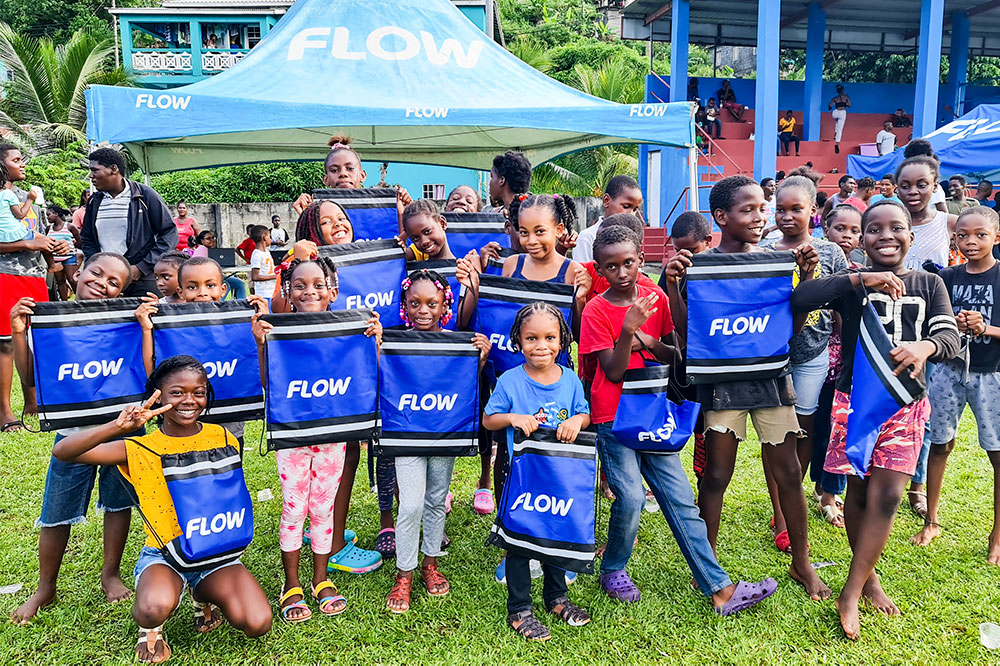 Press Release
August 26, 2022
Flow gives South Rivers students and parents back to school treat
Telecommunications company, FLOW earlier this month treated residents in the South Rivers community to a fun-filled afternoon of activities ahead of the re-opening of schools next month.
The company said in a release that its Saturday afternoon music-laced package of activities at the South Rivers playing field included bouncing castle, slides, face-paintings, and treats for the children.
It said that this is a part of Flow's annual back-to-school campaign and the North Central Windward community was selected as one deserving of a visit. According to the release while the area's residents were elated with the admission free event there were patrons who journeyed to the location to get in on the family fun-day events which ran from 1-5 p.m.
"The last time we had an opportunity to do these types of activities was back in 2019 and we are just super excited to get back to these community-based activities," was the sentiment expressed by Marketing & Communications executive, Dazilon Arthur.
The Extravaganza concluded with back-to-school packs, including stationery, being distributed to all in attendance. Flow has targetted Barrouallie for its next such event.