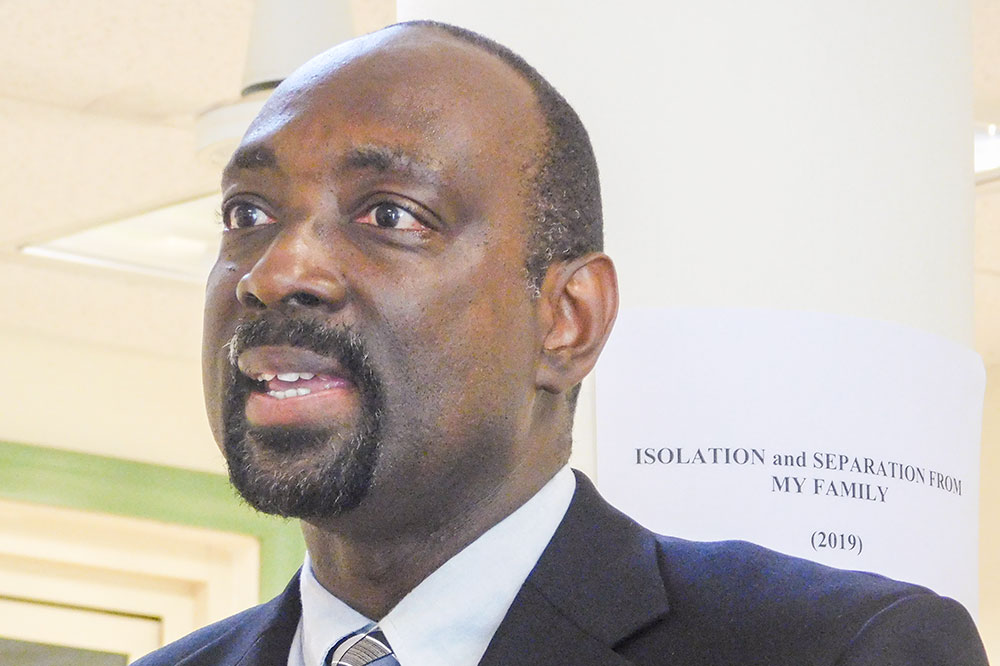 Press Release
August 19, 2022
Community College Math Workshop for Grade Five students ends today
A two-week Mathematics workshop organized by the St Vincent and the Grenadines Community College (SVGCC), which targetted Grade Five students, comes to an end today.
The workshop, which sought to develop a passion for Mathematics through interactive and fun activities, saw the participation of 25 students from Sion Hill Government School, Calliaqua Anglican School, Belair Government School, Brighton Methodist School, and Fair Hall Government School.
During the launch, Director of the SVGCC, Nigel Scott, stated the college is answering a need within the country, in helping students to develop a more productive and positive approach to the study of Mathematics.
Scott, who dubbed the students "honorary students of the SVGCC" because of the two weeks they spent at the institution, is hopeful that the programme expands next year to allow for the participation of more students.
Feature speaker Kenneth Holder, Principal of the Petit Bordel Secondary School, in his address encouraged students to recognise the presence of Mathematics in their everyday surroundings and activities.
The workshop, which was led by SVGCC Mathematics lecturers Dawn Scott and Samantha Porter, ran from August 8 – 19, 2022, and was made possible through the generous support of the St. Vincent Cooperative Bank Ltd, and Bickles. (API)