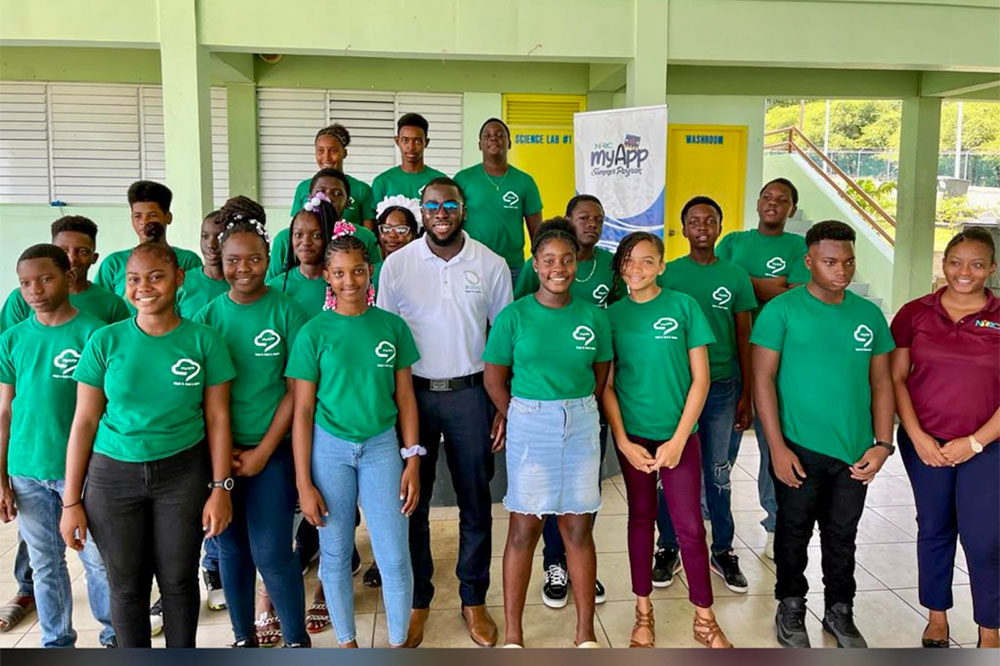 Press Release
August 12, 2022
NTRC holds first of two MyApp summer programmes
The National Telecommunications Regulatory Commission (NTRC) held the first of its two MyApp summer Programs for the year from July 11-29 at the Union Island Secondary School.
Nineteen students from Union Island are now able to code using the micro:bit, a portable, pocket-sized computer.
The students were also introduced to robotics where they were able to construct and then use their coding skills to code commands into robots.
The Valedictorian for this program is Fourth Form student Malique Hackshaw.
He was gifted with an Acer laptop compliments the NTRC.
The second program continues at the Buccament Bay Secondary School during the period August 2-19.
The NTRC expressed gratitude to Darrel Williams, and sponsors Flow, Digicel, the Bank of St. Vincent and the Grenadines, Bonadie Supermarket, ECGC, C.K. Greaves and Company Ltd, Mavcom, Massy Stores Ltd and Facey Group Ltd.
They also thanked the participants and the parents for supporting.