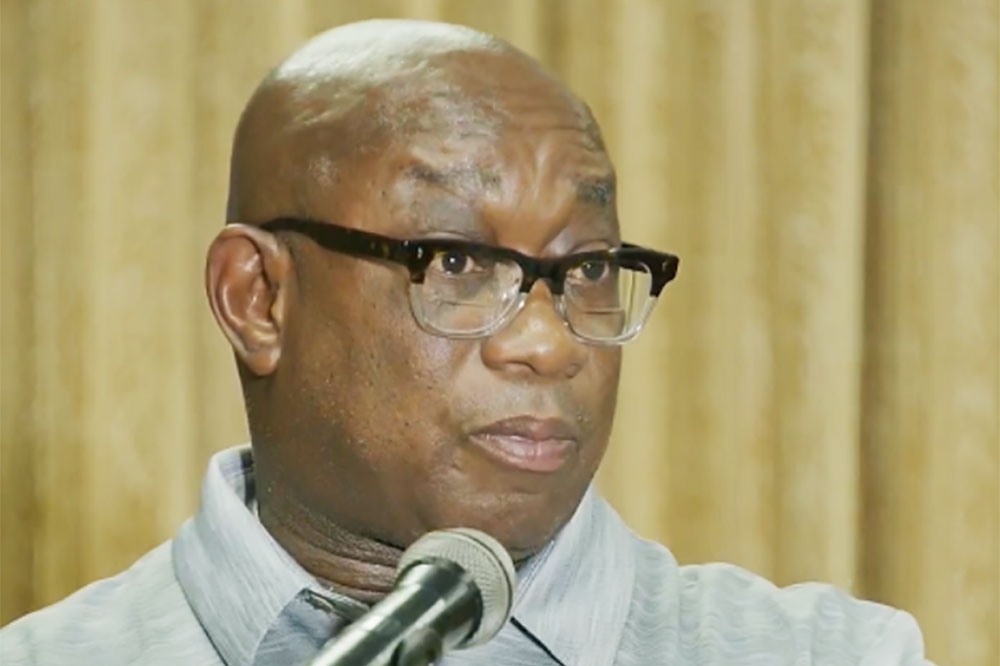 Press Release
August 9, 2022
SVG has capability to test for Monkey Pox – Dr Duncan
Acting Chief Medical Officer Dr Roger Duncan has expressed confidence in the health system's ability to adequately test for the Monkey pox virus.
Duncan was speaking during a health forum held on August 2 to update the nation on measures in place to detect and contain a possible spread of the disease.
Recently the World Health Organization's Director-General declared the ongoing Monkeypox outbreak a Public Health Emergency of International Concern.
While over 25,000 cases of Monkey pox have been confirmed globally, there are currently no confirmed cases here.
Duncan said testing and surveillance are key in the fight against the virus, adding that he is confident that the health system can adequately handle around 400 tests.
The Medical Health Officer said though measures are in place to help protect the nation's health, he called on all to adopt healthy lifestyles and better health-seeking behaviour.
Symptoms of the disease include extreme exhaustion, rashes that start in the face, then spread to the hands then to the rest of the body, fever, headaches, and swollen lymph nodes. The rash will go through several stages, including scabs, before healing. The rash can look like pimples or blisters and may be painful or itchy.
The disease is spread from person to person through direct contact with the infectious rash, scabs, or bodily fluids. It can also be transmitted through respiratory secretions during prolonged face-to-face contact or during intimate physical contact such as hugging, kissing, or sexual intercourse.
Contact with items such as clothing that recently touched the infectious rash or bodily fluids can also lead to transmission of the virus. (API)