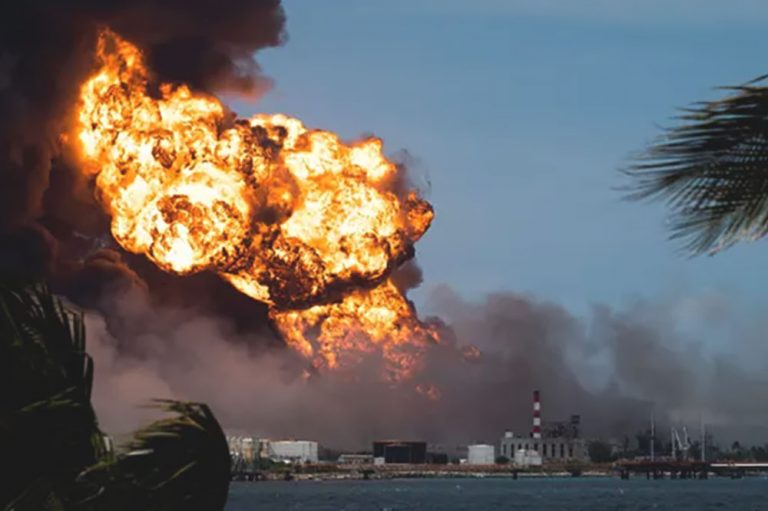 Press Release
August 9, 2022
Cuba battles lightning fire on fuel tank
Cuban fire-fighters and volunteers are fighting desperately to contain and then extinguish a massive fire at a fuel storage site in the province of Matanzas.
The huge conflagration was caused by a lightning strike on Friday last which hit one of the four storage tanks that form part of the largest fuel storage and transfer bases on the island, located in western Cuba, according to the Cuban news agency, Prensa Latina.
Reporting on progress yesterday, Monday, August 8, Governor of the province, Mario Sabines said that despite the intensification of the fire, equipment is being deployed to contain the fire. He said that a large hydraulic pump has been assembled and that friendly countries like Mexico and Venezuela have already sent professionals, technicians and equipment to help.
Helicopter pilots of the Cuba Air Force have been flying over the darkest and hottest areas to sprinkle sea water over the fierce fire and messages of solidarity have been pouring in from all over the world, including from the SVG/Cuba Friendship Society and its Barbados counterpart.
The disaster has so far left one person dead, 125 injured and 16 missing, while more than 800 persons in the area have been evacuated.