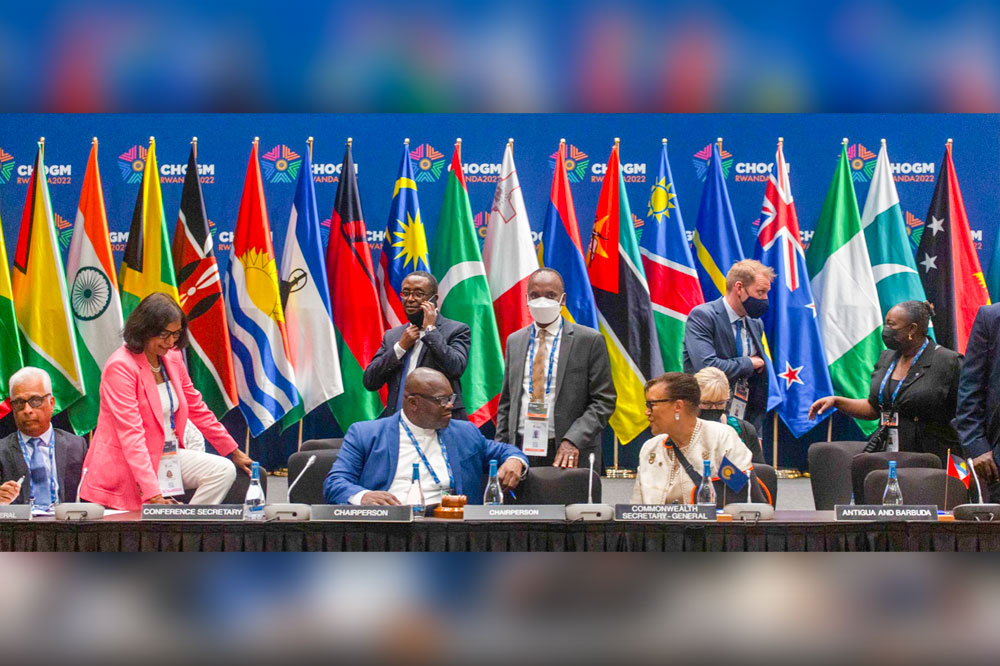 Press Release
June 28, 2022
SVG charged with advocating for Small Island Developing States at Commonwealth Heads of Government meeting
St. Vincent and the Grenadines (SVG) is among 11 countries charged with the responsibility of championing the cause of Small Island Developing States (SIDS) within the Commonwealth.
This is one of the outcomes of the 26th Commonwealth Heads of Government meeting which ended in Kigali, Rwanda on Saturday, June 25, a release from the Agency for Public Information (API) states.
On Wednesday, June 22 the Commonwealth ministerial meeting on Small Island Developing States, co-chaired by this country's Minister of Education, Curtis King, and Minister of Foreign Affairs and Cooperation of Rwanda, Vincent Biruta and attended by 45 Ministers of Foreign Affairs from across the Commonwealth discussed challenges facing small states, heightened by the COVID-19 pandemic and the economic ramifications of the ongoing conflict in Ukraine.
The UN-Commonwealth Advocacy Strategy was launched where small states can collectively develop policies to build resilience in the face of global external shocks and issues of Climate Change.
The Commonwealth Small States Advocacy Champions also include The Seychelles, Botswana, Guyana, The Maldives, Tonga, Trinidad and Tobago, Kingdom of Eswatini, The UK, Canada and New Zealand.
King said, "It is critical for Small States within the Commonwealth to have access to finance to enable them to confront and mitigate the challenges they face.  A difficulty is posed when access to concessional financing for development is dependent only upon income classification by international financial institutions such as the World Bank."
St. Vincent and the Grenadines was represented at the meeting by Minister of Finance, Camillo Gonsalves who headed the delegation in place of Prime Minister, Dr Ralph Gonsalves who was in quarantine due to COVID-19 infection; Minister of Education, Curtis King; and SVG's Ambassador to Cuba, Ellsworth John.