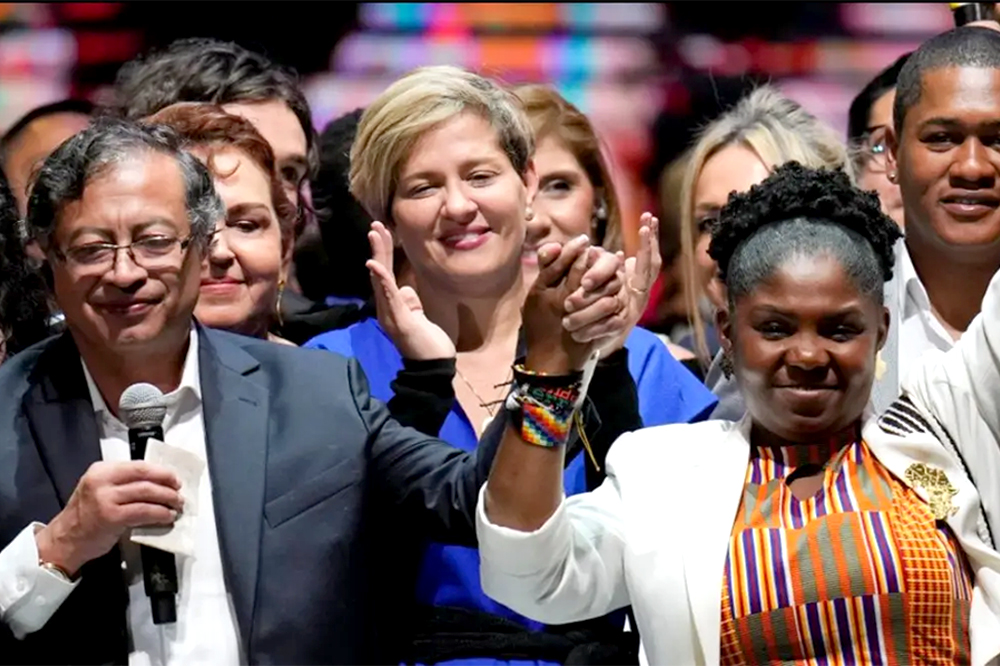 Press Release
June 24, 2022
Historic victory for Black women in Columbia presidential elections
As congratulations continue to pour into Colombia in the wake of last Sunday's epic electoral victory of the progressive forces in the presidential poll, one specific aspect of it is particularly welcomed by black women, not just in Colombia but the world over.
The newly elected President, Gustavo Petro was propelled to victory by massive support from female Colombians and especially, black women. The spur of this came from his choice of running mate, a black militant social activist, Francia Marquez who has made history by becoming the first black woman to be elected to such high office.
Colombia is a country where, as in much of Latin America, its black population has long suffered racial discrimination, a legacy of slavery. This has kept them out of positions of influence over national policy and condemned Black women to not just racial but sexist discrimination as well.
The newly elected Vice President has long led struggles to correct this. She typifies the rise from poverty to political prominence, having been a poor humble cleaner. However, her increasing social and political consciousness led her to become an outstanding community leader and a social and environmental activist, winning an important award for her mobilization of her people, successfully, against illegal mining which was damaging their communities.
Her selection as running mate to President-elect Petro, was an important factor in getting the votes of black and indigenous people, women especially. It has also heavily influenced the policy platform of the winning coalition. President Petro has committed the new government to what he called "a feminist future in action". His programme has proposed gender parity in public office, vowing to combat violence and economic inequality against women and action to ensure the right and access to child care.