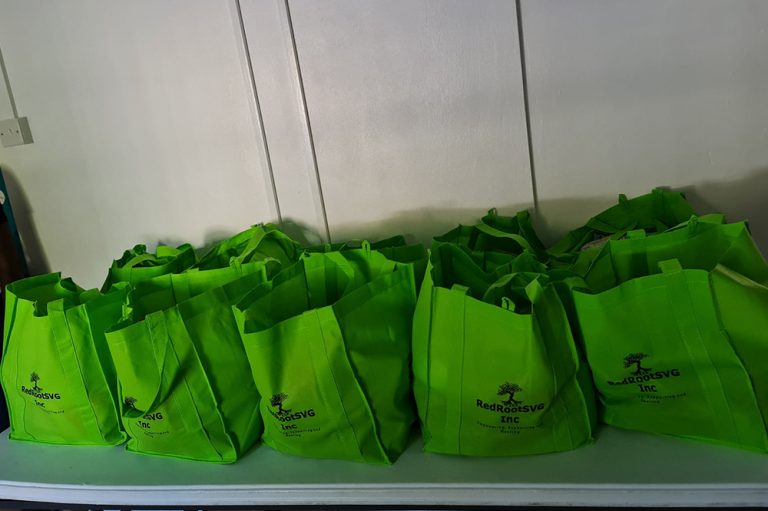 Press Release
April 22, 2022
RedrootSVG Inc hosts first food drive for 2022
Redrootsvg, a non-governmental organisation (NGO) that is based in Pauls Avenue, said their first food drive for the 2022 was held over the Easter weekend with saw members visiting persons who live between the villages of Clare Valley and Stubbs.
A quantity of 25 bags containing groceries and hygiene products were distributed to 25 identified families in this geographical spread.
During the food drive members met with a number of unemployed and underemployed women with children and used the opportunity to encourage them to be a part of the organisation's upcoming skills training programmes for this year where they can learn a skill from which they can make a living.
The RedrootSVG is dedicated to empowering and supporting women and children who are victims of violence, inequality and sexual abuse in St. Vincent and the Grenadines by offering training programs, empowerment workshops and children's summer programs.
In the release, the organisation said while it hoped to be able to help more families, the donations received limited the number of recipients to 25 families.
It is hopeful however, that further donations will enable a second food distribution to be made this year.
The Redrootsvg said it usually offers assistance of groceries and clothing to persons from its office in Kingstown as these become available.