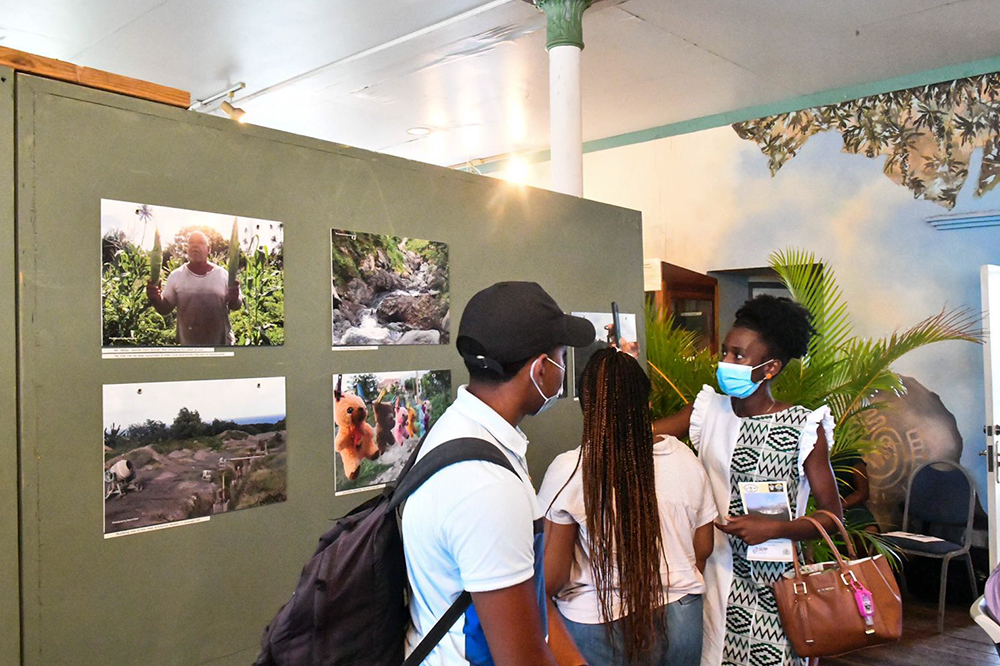 Press Release
April 8, 2022
UWI-SRC marks first anniversary of Soufriere eruptions
THE UWI Trinidad-based Seismic Research Centre (UWI-SRC) is marking the first anniversrary of the 2021 eruption of La Soufriere with pictoral exhibitions Kingstown- Re-imagining the Red Zone which began in Kingstown on April 4.
This is showcaseing participants' photos at the National Trust Building and will run until today, April 8 before moving on to Sion Hill at Sandy Bay from April 9–22.
SRC Project Manager, Monique Johnson believes the citizen science approach taken in this project will encourage people to be more aware of their surroundings and help residents understand the effect the volcano can have on daily life long after the eruption is over, a release from the SRC states.
It is hoped that the project promotes a new means of knowledge production and can be a vehicle for community engagement for risk reduction and recovery.
Film Screenings will also be done as follows: April 20, City and South Leeward.
April 2, North Windward. April 22 North Leeward. April 23, Windward.
The UWI-SRC and The National Emergency Management Organisation (NEMO) invite all Vincentians and visitors to take part in these commemorative events.