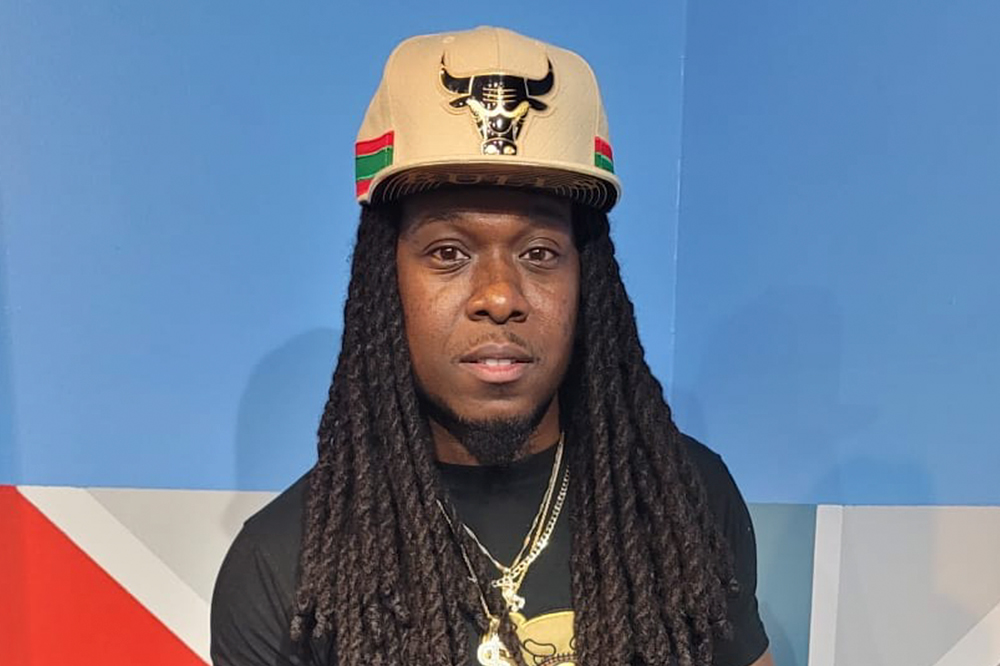 Press Release
April 8, 2022
NYC artist/producer is coming for his due this carnival season
A BROOKLYN-based Vincentian producer aims to get the respect he believes he deserves through his artistry.
Shem 'Stamina Smurf' Thomas told SEARCHLIGHT that he plans to take the upcoming season by storm after having his skills as an artist discounted for years.
"I've been known and respected as a producer but when it comes to my artistry I feel like I have not gotten the respect I deserve," he said.
"I decided to put all my focus into my artistry, display my true and full potential as an artist so I can earn the respect," Thomas debuted his single 'Feeling You' last Tuesday – his first release of the season. Fans and supporters of the artist took to social media to express their satisfaction with one of this season's earliest releases.
"This single lacks nothing," one user posted on Instagram.
Thomas told SEARCHLIGHT that he began singing at the age of 14 but had not taken it seriously until age 16.
"What motivated me to do music was after being in the studio as a teenager around Dougal "DFresh" Allen from meggawattz studio, I admired how creative and fun music production is which then inspired me to believe I can do what he does," He added.
In 2014, the Brooklyn- based artist/producer was responsible for the production of "Gorg – My Rum", which went on to win the Party Monarch Competition at Crop Over. He was also the producer of "Blama – Waistline Criminal" which became a viral challenge that year.
In 2017, Thomas produced Skarpyon's "Stay Home Wine", a track that earned him the second place in that year's Ragga Soca Monarch Competition. That same year he also produced a Trini-Grenada collaboration between artists, Kerwin Dubios and Lavaman respectively on a track called "Like Nike".
In 2019, he submitted his own track "Mine Tonight" for the first time, which landed him in that year's semi-finals of the Ragga Soca Monarch Competition in SVG.
This season, the 29-yearold disclosed that he would be releasing a minimum of four tracks – two in the Ragga Soca category and in the Power Soca category.
"I have collaborations but at this time I'm refraining from letting anything out of the bag, just know they're solid collabs!" he teased.
The success of the single on social media suggests that Thomas can and will dominate regardless of the carnival hiatus and speaks to the versatile range of the artiste/producer.
Social media commentors believe that Thomas is on track to become a leading force in the world of music both regionally and internationally.