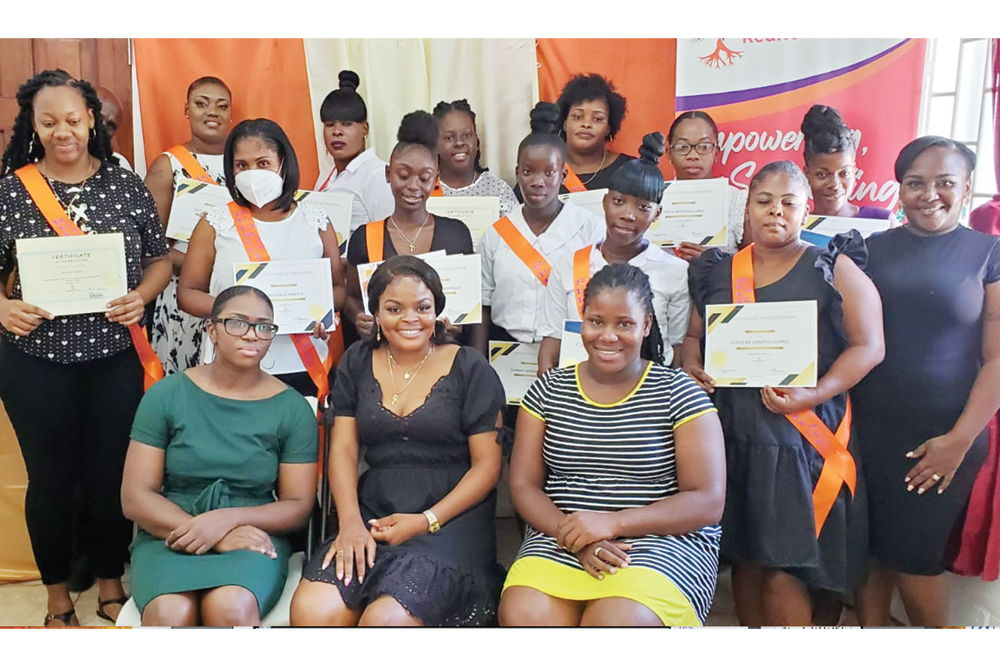 Press Release
April 1, 2022
Twenty-three women graduate from 'Against All Odds' programme
The Pauls Avenue-based RedRootSVG organisation has ended its first training programme for this year during which certificates were awarded to 23 women.
The 'Against All Odds' training programme which commenced on January 17, 2022 and ended on March 24, was geared towards encouraging unemployed women to learn skills such as mixology, customer service, QuickBooks and beginners in nail technology to help improve their quality of life and create meaningful employment in the near future.
This non-profit organisation has been offering skills training and other services since 2018 to uplift the lives of women in St. Vincent and the Grenadines (SVG), states a release from the organisation.
The RedRootSVG is an NGO dedicated to empowering and supporting women and children who are victims of violence, inequality and sexual abuse in SVG by offering training programmes, empowerment workshops and children's summer programs and may be contacted at 1784 4917668.