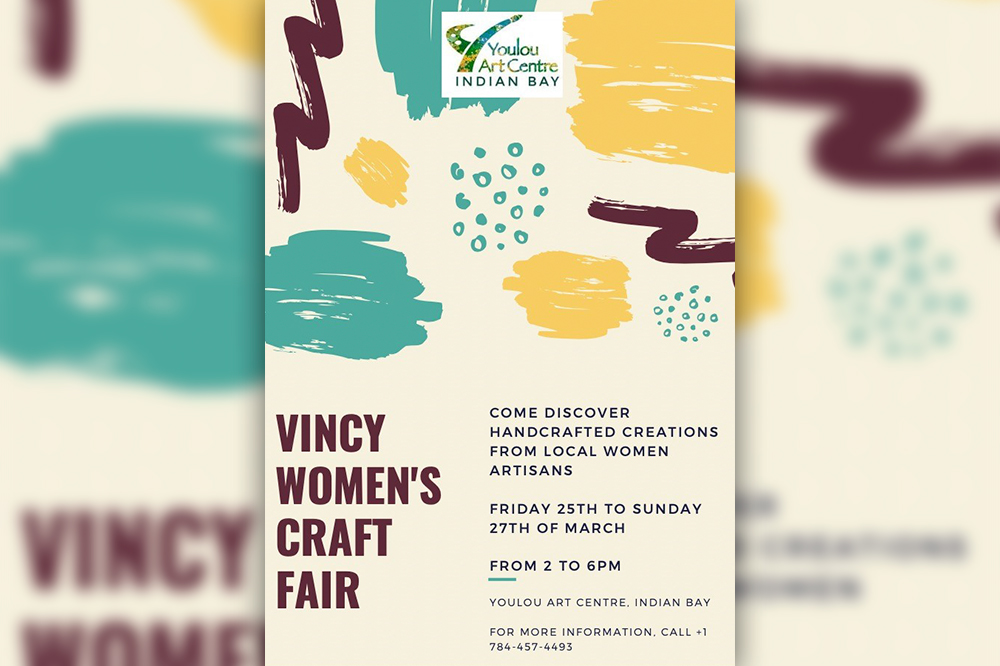 Press Release
March 25, 2022
Youlou Arts Foundation celebrates craft women at weekend fair
Several women who are engaged in a range of craft work will have their products on display over this weekend at the Youlou Arts Centre at Villa.
The craft fair which opens today, Friday, March 25 and runs through Sunday, March 27 is one of the main activities organised by the Foundation to celebrate women artists during the month of March. 
 "Craft makers are essential to every community. Crafts inform the viewer about the culture, they tell stories about the rituals and traditions of our culture. The crafts can include tools, clothing, and jewellery, costumes, props for festivals,  storage, shelter, decorative and ritual objects, musical instruments, household utensils, toys for
 educational purposes and amusement," proprietor of the Youlou Arts Foundation, Camille Saunders-Musser says. "In short crafts inform us on how we live. The craft makers take into consideration  the objects we need to lead a comfortable, luxurious and splendid life. People who make crafts demonstrate unique skills and above  all possess great patience," Saunders-Musser points out.
 "The very act of making something involves a great deal of thought. The craft maker must have a pulse on the society
 and anticipate what the public would be willing to buy…often end results are rewarding and sometimes frustrating," Saunders-Mussser adds. 
 Those who have been invited to place their products on display are seasoned, professional crafters and Saunders-Musser says the public needs to see their achievements while these producers constantly need opportunities to show and sell their work. Additionally being in touch with the public enables them to get valuable feedback which can be beneficial for improving their products, she says.
 The women whose work will be on display and available for sale at the craft fair are:
Shernicia Marcia Mayers, a professional, seasoned dress designer who has showcased her work in many parts of the Caribbean and in London, New York and Paris; Merle Gellizeau, a veteran craft maker for more than 20 years who is also a teacher of craft; Camille Warren who owns the Brio Che line of care products that uses coconut as the base; Ernie Harris who is a macramé artist; Dawn Douglas who will be displaying her baskets and an array of household items at the craft fair; Shevonne De Shong who has been engaged in making crochet items from childhood and has a niche for crochet dolls ; and Mellisa Patterson who is a jewellery maker.