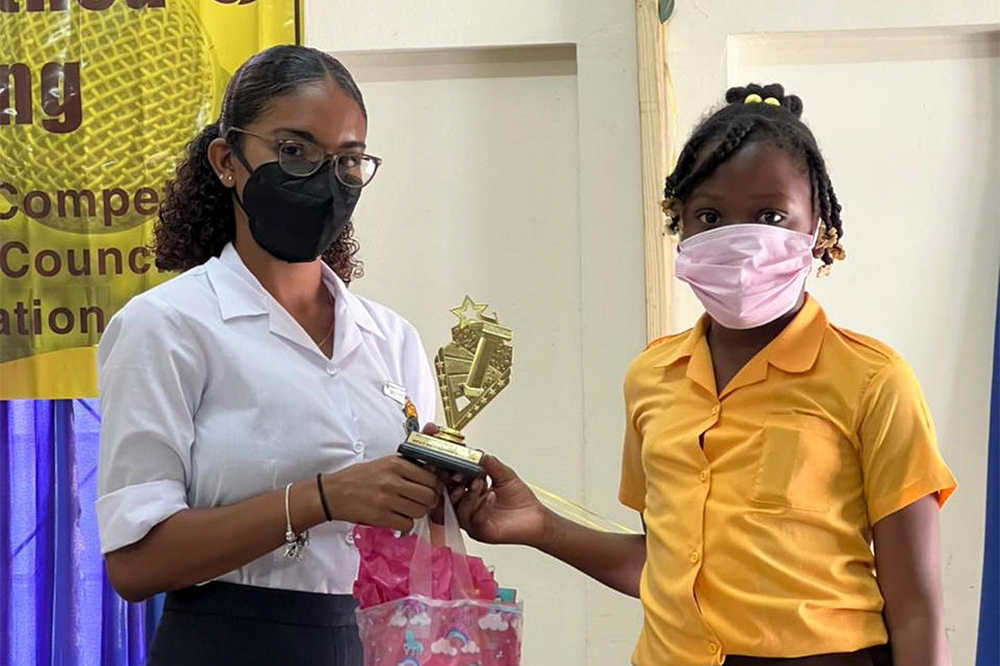 Press Release
March 8, 2022
South Rivers Brownie takes title at annual Girl Guides public speaking contest
THE SOUTH Rivers Brownie Pack had much to celebrate when its contestant, Oresa Baynes outshone the competition in the annual Althea Commissiong Brownie public speaking competition organised by the Girl Guides Association of St Vincent and the Grenadines (SVG).
The contest was aired on Tuesday, February 22, 2022; World Thinking Day, a release from the Girl Guides states.
The topic for the competition was "Climate Change" and "Protect the Environment" are popular catchphrases we hear on the news. How has climate change affected our islands and what can we do to preserve the environment?" The topic of the competition was also aligned with the international theme for International Women's Day, 2022 which is: "Gender equality today for a sustainable tomorrow".
In the prepared speech category, Oresa Baynes from the South Rivers Brownie Pack placed 1st, Abigail O'Garro from the No.30 Open Kingstown Bim Bims and Brownie Pack placed second, and Tahirah Andrews, also from the South Rivers Brownie Pack, placed third.
In the impromptu category, Baynes speaking on the topic "How to prepare for a hurricane." also came out ahead taking the first place, second was Tahirah Andrews speaking on: "A scary dream that I had", and in 3rd place was Abigail O'Garro speaking on the topic: "How to be a good friend.".
The Association has extended congratulations to all the Brownie Guides who participated in this year's Althea Commissiong Brownie Public Speaking Competition.