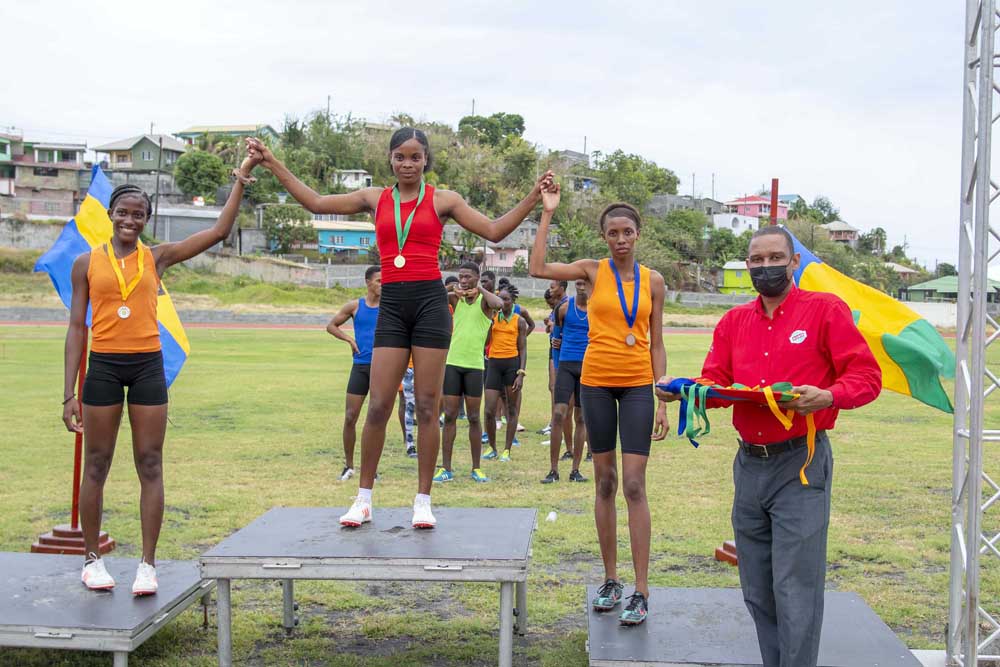 Press Release
March 8, 2022
Rubis WI Ltd sponsors historic Central Leeward Secondary School sports meet
Rubis West Indies Ltd has joined the Central Leeward Secondary School (CLSS) in the country's sporting history books.
On Friday February 25, the CLSS, aided by sponsorship from Rubis West Indies Ltd, became the first school to hold its annual sports meet at the Sir Vincent Beach Athletics Track in Diamond.
"We are very pleased with our longtime sponsorship and support of the Central Leeward Secondary School athletic activities,"Elroy Edwards, Retail, Commercial and Industrial Account Executive at Rubis commented after the meet.
This is the fifth year that Rubis has sponsored the CLSS school sports.
"I was very much pleased to see an exciting exhibition of track and field that resulted in a thrilling experience for the fans at the stadium and those that watch the event lived stream," Edwards further added.
The meet had quality performances from athletes and showcased female and male competitors from the Leeward side of the Island. Primary school athletes from the school's main feeder schools were also showcased.
"Athletics is a notable sport for the school and its future looks very promising with the many talents I have seen on display.
"I was also pleased to see the javelin for the first time at a local sport event. Also, I think it is worth mentioning that there is one past student who is currently overseas on an athletic scholarship," Edwards noted.
The meet saw 14 recording breaking times. Devonric Mac, Oryan Velox, Jahieme Harry and Zarci Sobers met CARIFTA standard times in three different events. They were record breakers in their events.
Also, a new champion was crowned at the end of the meet as Bailey (Blue) House ended with 1344 points, second was Lewis (Orange) House 1171 points, third was defending champions Scott (Red) House mustering 1031 points, while James (Green) House was fourth with 1023 points.
Victorix Ludorum is Shykeina Dickson and Victor Ludorum is Richardo Williams both of Lewis House. They contributed 52 and 36 points respectively.
"The Principal, Staff and Students of the Central Leeward Secondary School expresses gratitude to Rubis for continuously supporting the sports programme as well as other programmes and initiatives of the institution," the school's principal commented.
The event saw addresses from ministers Frederick Stevenson and Curtis King and was streamed live.