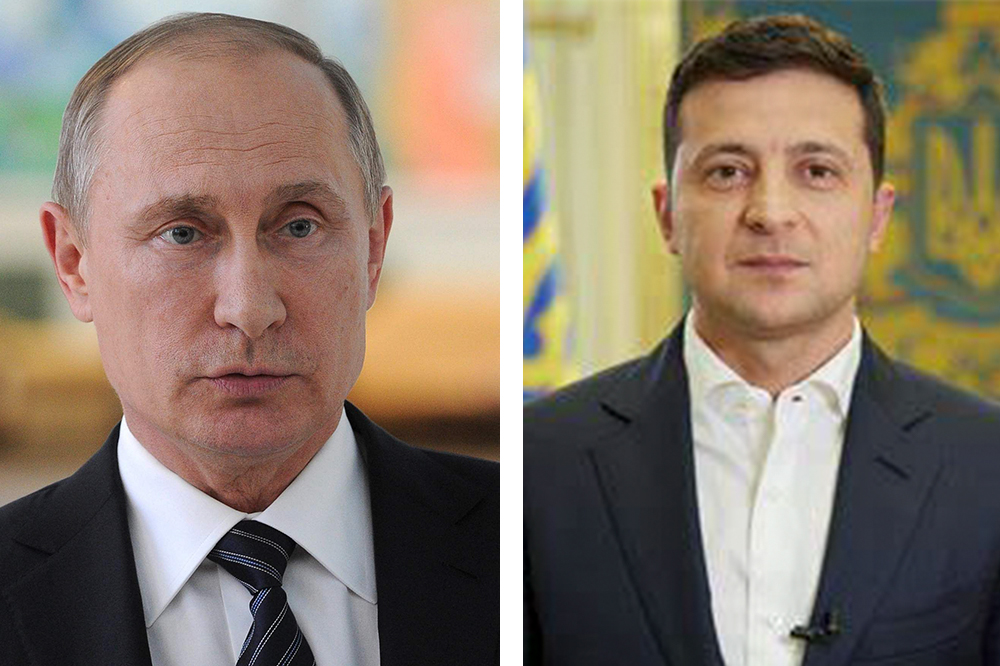 Press Release
February 25, 2022
Russia invades Ukraine, thousands rally in show of dissent, UN SG urges to give peace a chance
Hours after Vladimir Putin ordered his troops into Ukraine, Russians across the country took to the streets to slam his actions.
Police officers detained demonstrators during an anti-war protest, after the Russian President authorized a military operation in eastern Ukraine.
"No to war!" chanted a crowd of mostly young Russians gathered on Nevsky Prospekt, the main street in St Petersburg, on Thursday night.
In the morning Putin had ordered what he called a "military operation" into Ukraine after months of tensions with Kyiv and its Western allies.
In a speech before the attacks began, Putin claimed he had been left with "no other option" but to invade Ukraine because "the war machine is moving and … coming close to our borders", referring to NATO.
Russian forces attacked far beyond the conflict-ridden zones of eastern Ukraine, where Moscow-backed separatists run areas recently recognised by the Kremlin as independent, with air attacks hitting apartment blocks in Kharkiv and beyond.
By night, as Ukrainians fled to escape their country, thousands in Russia, where protests are tightly restricted, rallied in solidarity.
Few had believed the stand-off would actually lead to war.
But after Putin opened what has been described as one of Europe's "darkest chapters" since the Second World War, dissent has sharply risen.
"I have no words, it's just disgusting," a young woman at the St Petersburg rally told Al Jazeera. "What is there to say? We feel powerlessness, anguish."
Earlier on Thursday, dozens of journalists, reporters and media figures, mainly from independent outlets as well as the BBC, signed a petition condemning Russia's operation in Ukraine.
And more than a hundred municipal deputies from Moscow, St Petersburg, Samara, Ryazan and other cities signed an open letter to the citizens of Russia, urging them not to take part or stay silent.
"We, the deputies elected by the people, unreservedly condemn the attack of the Russian army on Ukraine," the letter read. "This is an unparalleled atrocity for which there is and cannot be justification."
Ukraine's President, Vlodymyr Zelenskyy said 137 people had been killed on the first day of the Russian attacks, and hundreds have sought refuge from the bombardment in subways which are being used as shelters.
Meanwhile, US president, Joe Biden announced that the US was ramping up targeted sanctions against Russia and Putin declaring on television that they were ready for whatever will happen regarding sanctions to be imposed on Russia.
The UN Secretary-General, Antonio Guterres, has referred to the invasion of Ukraine as the "saddest moment in my tenure".
"I started this meeting of the Security Council addressing President Putin and telling him from the bottom of my heart: Stop you troops from an offensive against Ukraine, give peace a chance because too many people have died," he told reporters at UN headquarters as he came out of an emergency Security Council meeting Wednesday night.