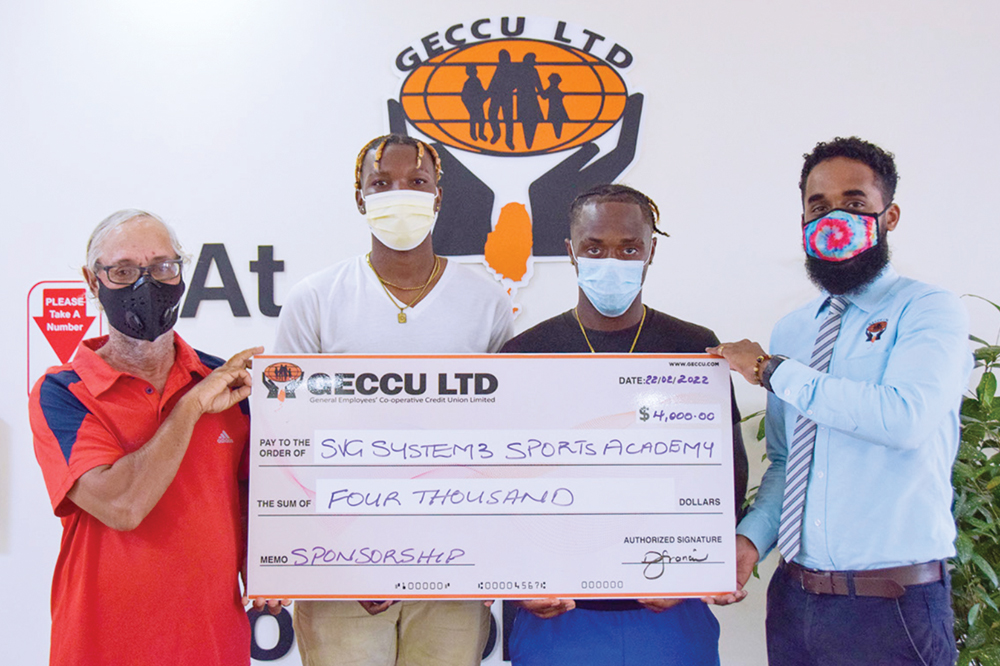 Press Release
February 25, 2022
GECCU empowers youth, sponsors System 3 Sports Academy
The SVG System 3 Sports Academy will send a team of eight young players from its sports group to attend an annual US College showcase in Trinidad and Tobago. And the General Employees Co-operative Credit Union (GECCU), is helping to make this happen. The showcase, hosted by Gateway Athletics International, will run from February 23- 28, 2022, a release from GECCU states.
Gateway Athletics International (GAI) is a Trinidad-based organisation that has successfully secured over 100 scholarship awards for athletes who have completed their elite program over the last decade. GAI athletes are required to complete an extensive pre-assessment, mentorship and evaluation procedure which ensures that an individual is well rounded athletically and academically, fulfilling all eligibility requirements to compete at the collegiate level.
Head of System3 Sports Academy Ian Sardine expressed his desire through the academy to continue to provide academic and sporting development for members whenever they become available. GECCU's Chief Executive Officer, Rohan J. Stowe also pledged the organisation's continued support of the development of youth through sports. He expressed his pleasure with the sponsorship of System3 for this showcase and explained that it is in direct fulfilment of GECCU's strategic thrust to engage the youth in a holistic and meaningful way.