Posted on
Renowned livestock entrepreneur awarded the title of IICA Goodwill ambassador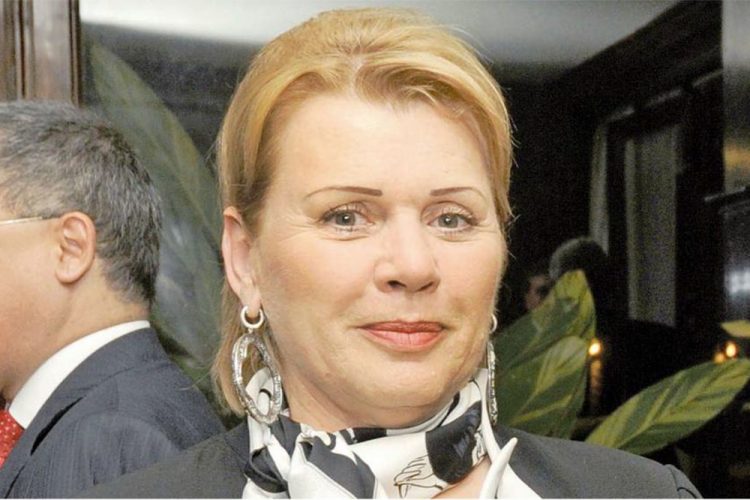 The Swiss-Paraguayan livestock businesswoman and philanthropist, Maris Llorens, has been appointed as the new Goodwill Ambassador of the Inter-American Institute for Co-operation on Agriculture (IICA), on issues of Sustainable Animal Production, in recognition of her contribution to the development of innovative livestock farming and environmental preservation.
The honour was presented to her by the Director General of IICA, Manuel Otero, as part of the activities carried out during the inauguration ceremony for his second term (2022-2026) as head of the hemispheric organisation specialising in agriculture and rurality, which featured the presence of ministers, secretaries and deputy ministers of Agriculture from the countries of the Americas, as well as high-ranking international officials linked to this sector.
Ever since she arrived in the South American country in 1986, Llorens, born in Switzerland and a naturalised Paraguayan citizen, has devoted her career to livestock activities, production processes, industrialisation and commercialisation in both the domestic and export markets, a release from IICA states.
"I am very honoured by this distinction. I did not expect it; I hope to continue contributing to the development of Paraguay with the help of international organisations", said Llorens, the current President of the Foundation that bears her name, and which is dedicated to protecting biodiversity, the native fauna of Paraguay and the welfare of animals.
The new IICA Goodwill Ambassador is also the Director of the Zoological and Botanical Gardens of the city of Asunción. She is also the President of VIRADOLCE S.A., one of the most important livestock and genetics companies in Paraguay and South America, whose activities include meat production, genetics, and a semen and embryo collection center with state-of-the-art technology; she holds the same position on the Board of Directors of Frigoríficos Frigomerc S.A; and is a member of the Frigorífico Minerva Beef group in Brazil.
"I wish this to be a successful endeavour, and for us to come together to promote livestock and agriculture and create job opportunities, all while respecting environmental laws", she added upon receiving the distinction.
At the ceremony, the Minister of Agriculture and Livestock of Paraguay, Santiago Bertoni, thanked IICA on behalf of his country for appointing Llorens as the new Goodwill Ambassador, and assured that "the title is in good hands, and will be honoured appropriately".
For his part, the Director General of IICA, Manuel Otero, recognised Llorens as "a great figure, who I am confident synthesises the spirit of livestock farming in the Mercosur region".
IICA's Goodwill Ambassadors share concerns and commitments related to the achievement of sustainable and equitable development.
They are also willing to join a cause aimed at increasing public awareness and strengthening development through projects related to food security, bioeconomy, gender and youth, responsible production or climate change, which are key topics in the Institute's agenda.