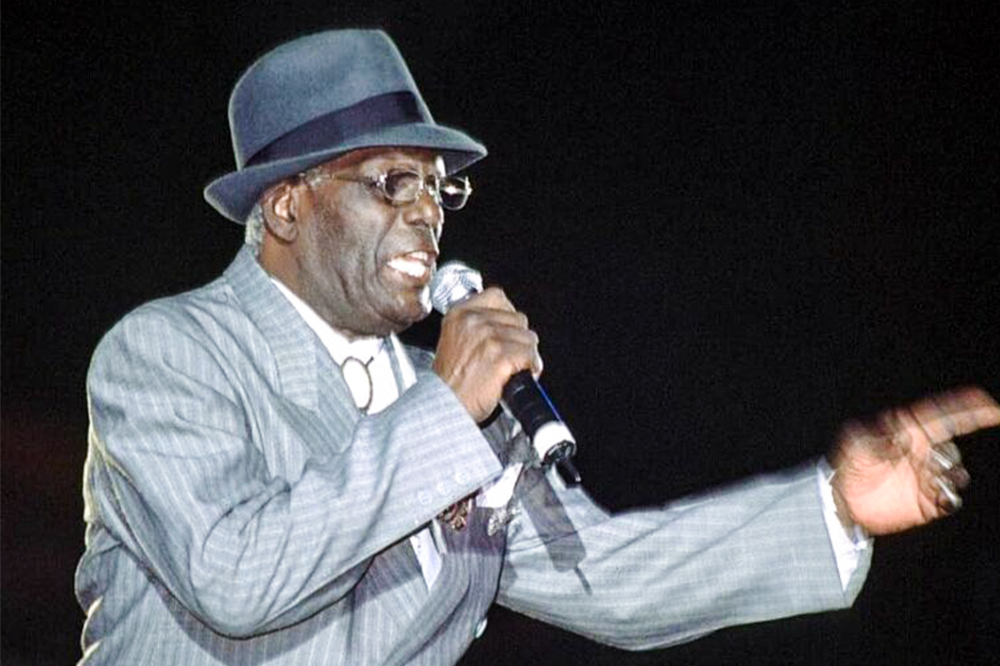 Press Release
January 7, 2022
Another Calypso legend passes
The Caribbean cultural community has lost another of its legends, the veteran "Mighty Bomber", Grenadian by birth, who won the Calypso Monarch in Trinidad and Tobago in 1964 with his unforgettable "James and Joan", better known as "Dah-Ying, Dah-Ying" in colloquial terms. It was a classical rendition explaining in simple terms, "how a family start" based on the exchanges between two young people. When accompanied by his rendition on world peace, entitled Bomber's Dream (for peace in the world), it proved to be an irresistible combination.
Departing just short of his 93rd birthday, which would have been on January 30, Bomber's passing reduces the pool of calypso legends still with us today. Not just calypso legends, though our own Winston Soso comes to mind as a casualty of 2021, but also icons in the distinctly Caribbean fields of calypso and pan.
In addition to these two, last year we bade farewell to such cultural titans as pannists Lennox 'Bobby' Mohammed, Anthony Williams, famed bandleader Ronald Berridge, the most prolific calypso composer and songwriter Winsford 'Joker' Levine, composer of some of the Mighty Sparrow's classics including "Phillip My Dear" and rapso artist, Brother Resistance.
On January 2, Kenwrick 'Kenny J' Joseph, noted calypsonian, pannist and parang soca artiste also died from COVID-19 complications.
It is vital that we cherish and support those still among us.