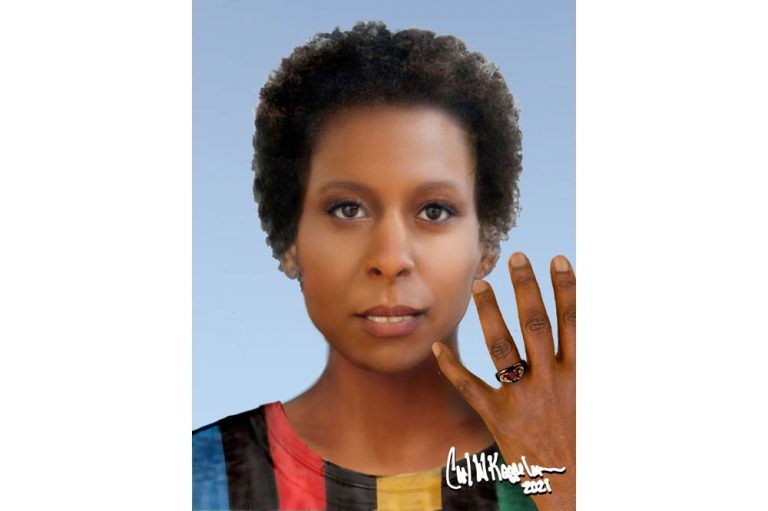 Press Release
December 18, 2021
Investigators seeking help identifying woman whose body was found outside Toronto, who may have roots in SVG
Genetic analysis shows Jane Doe likely had ties to the Caribbean
Bowmanville, Ontario, CANADA – DNA shows that an unidentified woman whose body was found near Bowmanville, outside of Toronto, in 2006 is likely of Caribbean heritage. Investigators are now seeking the public's help to generate new leads in this case.
In April of this year, detectives from the Durham Regional Police approached the DNA Doe Project for help identifying Jane Doe remains discovered in 2006 near Bowmanville. The partial skeletal remains were believed to be those of a woman aged 18-25, and may have been at the site anywhere from 2-10 prior to her discovery. She had protruding upper front teeth with white composite fillings and a ring found nearby is thought to have been hers. At the time, investigators thought Jane Doe was caucasian.
"It wasn't until we sequenced her DNA recently that we discovered that her heritage is largely African (with some South-East Asian as well)," stated C. Lauritsen of the DNA Doe Project. "We have reason to believe she has at least extended family from or still in the Caribbean, possibly St. Lucia, St. Vincent & the Grenadines, although not necessarily exclusively.  We don't yet know if she, herself, might've lived there prior to her death or not, but because of this connection, we would love to be able to specifically reach the Caribbean-Canadian community –and beyond– to ask if anyone can help us identify her."
Forensic artist Carl Koppelman produced a new portrait incorporating the new information about her African heritage.
Authorities are asking the public to review this information and the new portrait to see if they recognize this Jane Doe or might have known her family in the 1990's or early 2000's. Anyone is being asked to reach out if they recognize her. Another way to help would be to share their DNA results for comparison, if they have done a DTC test.
If you recognize this woman or have any information to share, please contact Detective Hermano Dorego of the Durham Regional Police Service at +1-905-579-1520 ext. 5319 or [email protected]
About the DNA Doe Project
The DNA Doe Project, Inc. is an all-volunteer 501(c)(3) non-profit organization whose mission is to identify John and Jane Does and return them to their families. The genealogy research is pro bono, but the organization relies on donations to fund lab costs when agencies cannot afford them. To date DDP has made over 70 identifications. Discover more at https://dnadoeproject.org.