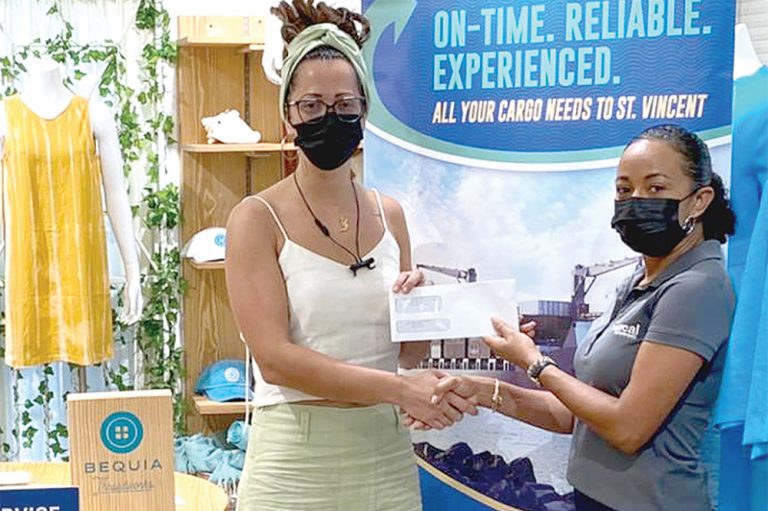 Press Release
October 22, 2021
Tropical Shipping donates to Grenadines non-profit group
ON WEDNESDAY, October 13, 2021, Maxine Howard, Sales Manager of Tropical Shipping St Vincent and the Grenadines, handed over a cheque in the sum of US$1000 to Jessica Jaja, General Manager of Bequia Threadworks.
Bequia Threadworks is a non profit organisation providing hand crafted island fashions and sewing services. This effort, as indicated by Jaja, was initiated to spark economic transformation for families on Bequia, a release from the shipping agency states.
The presentation took place at Bequia Threadworks' boutique located in Port Elizabeth, the island's harbour and capital. At the hand-over, Howard expressed the pleasure with Tropical Shipping's donation. She affirmed her company's commitment to the people of the islands they serve, and pride in honouring the company's corporate social responsibility policy. Tropical Shipping has been serving St Vincent and the Grenadines and the Caribbean for over 50 years.