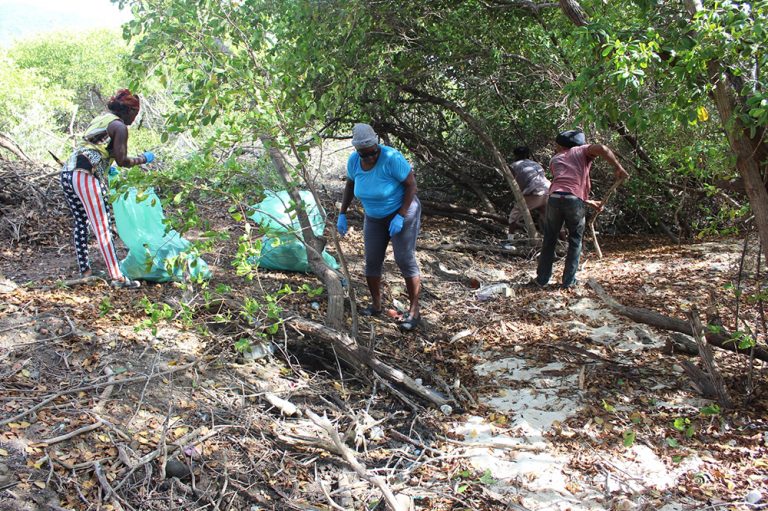 Press Release
October 19, 2021
Project to eradicate rats on Frigate Island to continue
FRIGATE ISLAND is a small, hilly, gem of the Southern Grenadines connected to Union Island by the Ashton Lagoon causeway.
The island is a Wildlife Reserve (Wildlife Protection Act 1987), and property of the St. Vincent and the Grenadines National Trust.
A Biodiversity Survey for Frigate Island conducted in May 2021 found that the presence of rats on the island is deleterious to the fauna of the island.
Thus, the St. Vincent and the Grenadines Environment Fund (SVGEF) will be working with the Sustainable Grenadines Project (SusGren ) to fund the second phase of the project entitled "Protecting Ashton Lagoon's Biodiversity through the Eradication of Invasive Species" in the amount of US$19,358.89.
A release from SVGEF points out that the process of rodent removal must be ongoing, since Frigate Island is currently connected to the mainland via a causeway therefore providing a permanent access route for rats from Union Island.
Very important is also the presence of nesting barn owls, which has not been recorded on the island in more than a decade; therefore, rodenticides should not be used. Instead such contraptions as box traps, can be used to catch and remove rodents from the island, without threatening other species.
The project will train Unionites in species removal methodology and basic biodiversity monitoring (identification of fauna and flora) on the island. It will then hire trained participants to work along with an expert in carrying out removal of species and biodiversity data collection, and finally interpretative signs will be installed.
The May 2021 study was conducted during the dry season when ground cover in many areas was either absent or desiccated. A similar study during the wet season is being recommended to better inform the island's biodiversity lists. A previous survey conducted in 1986 pointed to the need for such monitoring as evidenced by the presence of the Grenada Bank Tree Boa on the island which was not recorded during field research. Currently, visitor activities and access to the island are unrestricted.
Because Frigate Island is connected to the Ashton Lagoon its preservation and restoration is critical to the biodiversity of the already successful Ashton Lagoon restoration project of SusGren and its partners.
The SVGEF is proud to be associated with Sus-Gren and the SVG National Trust in the preservation of Frigate Island.