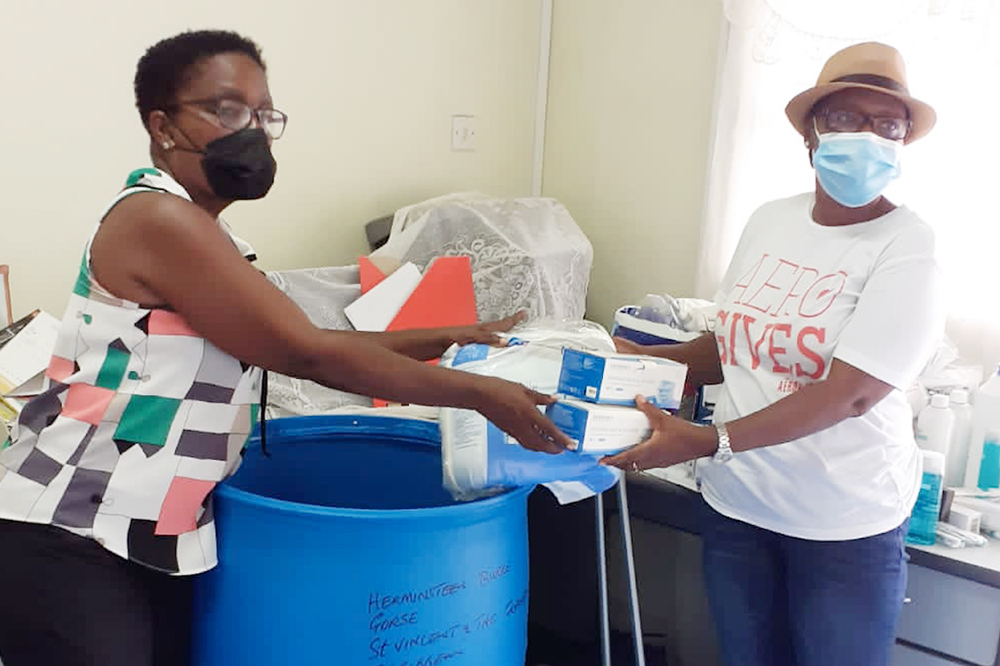 Press Release
October 12, 2021
Hazel Ellis donates to schools and organisations in SVG
OVER 30 SETS of uniforms and bags were recently distributed to kindergarten students of the Sandy Bay Government School by the SVG Volcano Relief Plus Project.
A release quotes Hermisteen Burke, as saying that the appeal was launched by Hazel (Anne) Ellis, her cousin who has been living in London for over 51 years and was initially among her family members who are all descendants of the late Monica and Benjamin Burke of Mangrove/Gorse.
Hazel felt this was a disruption to everyday life for many families, and so wanted to do something more, hence the appeal to her extended family members. On learning of the initiative, some very kind friends also contributed both monetary and in kind, resulting in the project being more successful than was anticipated.
Apart from the students and residents in Sandy Bay, the Byera and Biabou Health Clinics, the School for Children with Special Needs, the blind, and the Golden Years Centre are all recipients of items such as: food, clothes, toiletries, masks/face shields, sanitizers, wipes, adult pampers, walkers, wheel chairs, games for the blind and many more items.
Hazel is said to be a respected member of the Vincentian Community in London and other Caribbean Communities for her work locally and through her work at Claudia Jones Organisation ( CJO), an Afro-Caribbean Women's Organisation with which she has been involved for over 38 years Gratitude is extended to Hazel and family in London for her great contribution.