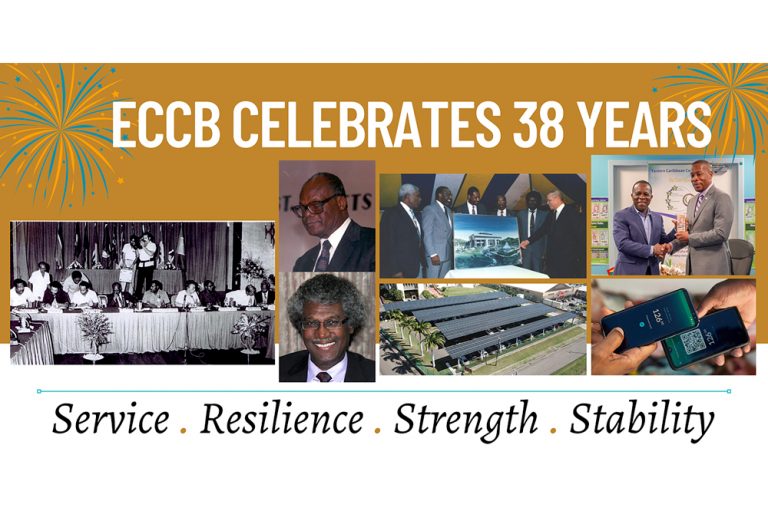 Press Release
October 5, 2021
ECCB celebrates 38 years of service to region
THE EASTERN Caribbean Central Bank (ECCB) is celebrating 38 years of service to the governments and people of the Eastern Caribbean Currency Union(ECCU).
A release notes that the agreement establishing the ECCB as the monetary authority for the eight participating governments, was signed on July 5,1983 in Trinidad and Tobago and the ECCB was officially commissioned on 1st October 1983, replacing the Eastern Caribbean Currency Authority (ECCA) which was established in March 1965.
The primary objective of the ECCB is to maintain the stability of the Eastern Caribbean Currency and the integrity of the banking system. The Bank also has the mandate of providing policy advice and promoting the economic development of its eight member countries: Anguilla, Antigua and Barbuda, the Commonwealth of Dominica, Grenada, Montserrat, Saint Christopher (St Kitts) and Nevis, St Lucia and St Vincent and the Grenadines.
The Governor of the ECCB, Timothy N. J. Antoine says: " As we celebrate our 38th anniversary of the ECCB, we do so with profound gratitude for the framers, founders and all who have contributed along this journey. Today, in this turbulent economic season, the ECCB stands and shines as a bulwark of resilience and beacon of strength and remains firmly focused on socio-economic transformation for the shared prosperity of the people of our Currency Union."