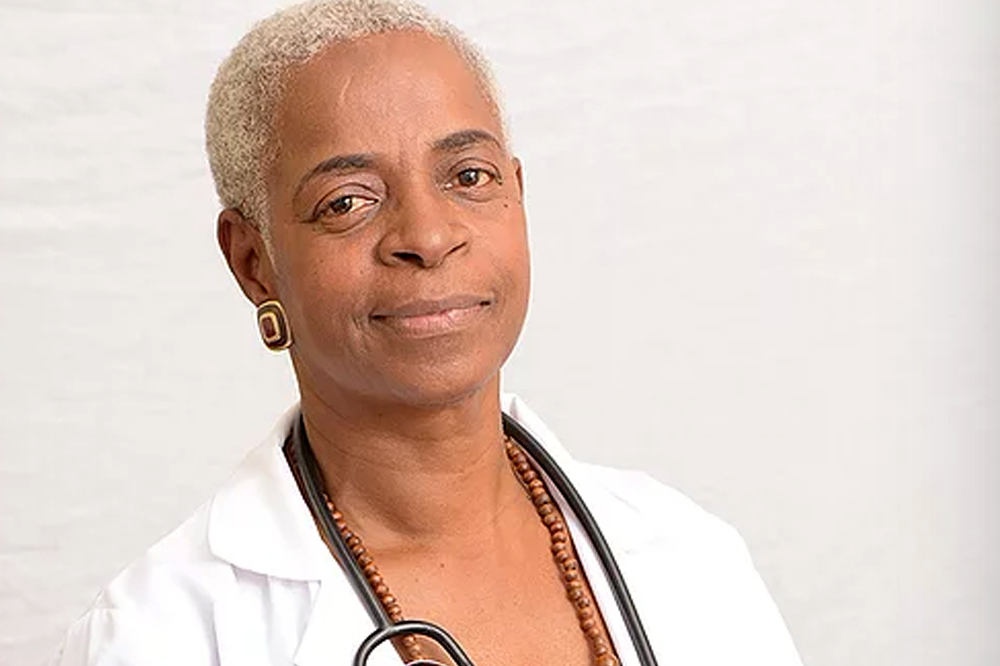 Press Release
October 1, 2021
Doctor in St Lucia to be disciplined for the use of Ivermectin to treat COVID-19
According to the Medical and Dental Council of St Lucia, medical practitioners who prescribe Ivermectin to patients for the treatment of COVID-19 could face disciplinary action.
Integrated Health Specialist Dr Gilbertha St Rose is one medical practitioner who has been vocal on the use of Ivermectin in treating COVID-19 and has been prescribing the drug to patients.
This has triggered St Rose to be summoned to appear before the Medical and Dental Council on October 13 for a disciplinary hearing.
Ivermectin is an anti-parasitic drug most commonly used to treat livestock.
It is FDA-approved for humans when treating lice, rosacea, and specific parasitic diseases, but not for COVID-19.
"I am trying to save lives with Ivermectin," Dr St Rose told Loop News.
According to research, Ivermectin is ineffective against treating COVID-19 and its side effects.
The side effects of Ivermectin can be hazardous for some people.
Those side effects include seizures, nausea, vomiting, diarrhoea, skin rash, stomach pain, facial or limb swelling, hepatitis, and sudden drops in blood pressure.
In addition, health officials say that the drug may be toxic to some humans when taken in large doses as such doses are intended to be used by large animals like horses.
The World Health Organization (WHO) says the current evidence on the use of Ivermectin to treat COVID-19 patients is inconclusive. Therefore, until more data is available, it is recommended that the drug only be used within clinical trials.
"When I discovered Ivermectin, I brought it to them, and they rejected it, and I have had a back and forth with the Ministry of Health and the Chief Medical Officer trying to convince them it can be used, and I sort of gave up since they don't want to use it, but I have the welfare of myself, my staff, my patients so I continue to use it and I have been educating the public about it, so they thought I am not obeying what the Ministry of Health wants to use, so that is why they want to take this action against me," she said.
In the letter penned to Dr St Rose, the Medical and Dental Council claims that between February 8 and August 30 2021, St Rose had committed acts of misconduct by performing her duties as a medical practitioner in a negligent and incompetent manner.
The letter gave three reasons for how she did this, including prescribing Ivermectin for the treatment of COVID-19 without authorization from the Ministry of Health or Chief Medical Officer and encouraging its use.
She is also accused of conducting an observational clinical trial of Ivermectin as a treatment for COVID 19 without the approval and monitoring of the relevant authority.
"It is not approved for COVID yet, but it is an approved drug for other conditions like parasitic infections, so we have a concept which we call 'off label' which happens with lots of drugs that was initially approved for a particular condition when it is seen to be effective for another condition, is used by the physician for that purpose, and this is what I've been doing with Ivermectin," St Rose said.
St Rose says she is not at all concerned that she will lose her medical license as a result.
"Rather than putting me through the rigours of the legal challenge, both of us could use our energy positively for the good of the people," she declared.
In the United States, some people have flocked to using the animal formulation of ivermectin for COVID-19. According to the American Veterinary Medical Association, "On August 30, FDA Center for Veterinary Medicine officials said in a letter to veterinarians and animal product retailers that people have become seriously ill from consuming highly concentrated Ivermectin formulations, such as pour-on products, injectable products, pastes, and drenches meant for horses, cattle, and sheep."