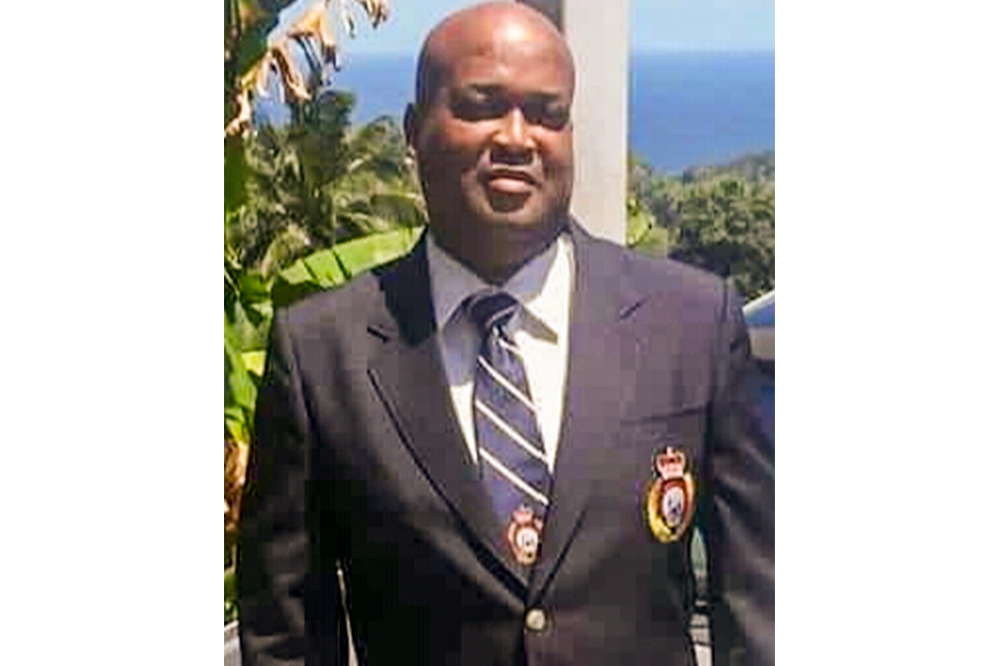 Press Release
September 24, 2021
RSVGPF mourns death of another officer
The Royal St Vincent and the Grenadines Police Force (RSVGPF) and its Auxiliary Force mourns the death of a second Police Officer in a matter of two days. Police corporal no 584 Keith Matthews died at the Intensive Care Unit of the Milton Cato Memorial Hospital (MCMH) on Wednesday September 22, after suffering complications from an illness, a release from the RSVGPF states.
Matthews enlisted in the Royal St. Vincent and the Grenadines Police Force (RSVGPF) on October 15, 2010. He was a hard and dedicated worker who loyally served the organisation and the people of St. Vincent and the Grenadines for the past 10 years and 11 months.
At the time of his death, he was attached to the fire station at the Argyle International Airport. Matthews also worked at the police garage and the Mesopotamia Police Station during his brief policing career.
Deputy head of the Fire Brigade and Officer in charge of the Argyle Fire Station, Assistant Superintendent of Police (ASP),Ronald Benjamin expressed deep sadness on the passing of corporal Matthews. He said that Matthews always exhibited a willingness to work and he was very reliable, adding that the members of staff at the Fire Brigade are overwhelmed by the news of his passing and he will be sadly missed.
The Commissioner of Police, Colin John and all other ranks of the Royal St. Vincent and the Grenadines Police Force extend sincerest condolences to the family and friends of the late Cpl. 584 Keith Matthews and by extension the management and staff of the Fire Brigade.
The Commissioner said, "To lose one officer is extremely difficult, but to lose another one in a matter of two days is very devastating."
The Commissioner went on to encourage all police officers to be mindful of their health, especially in these challenging times.