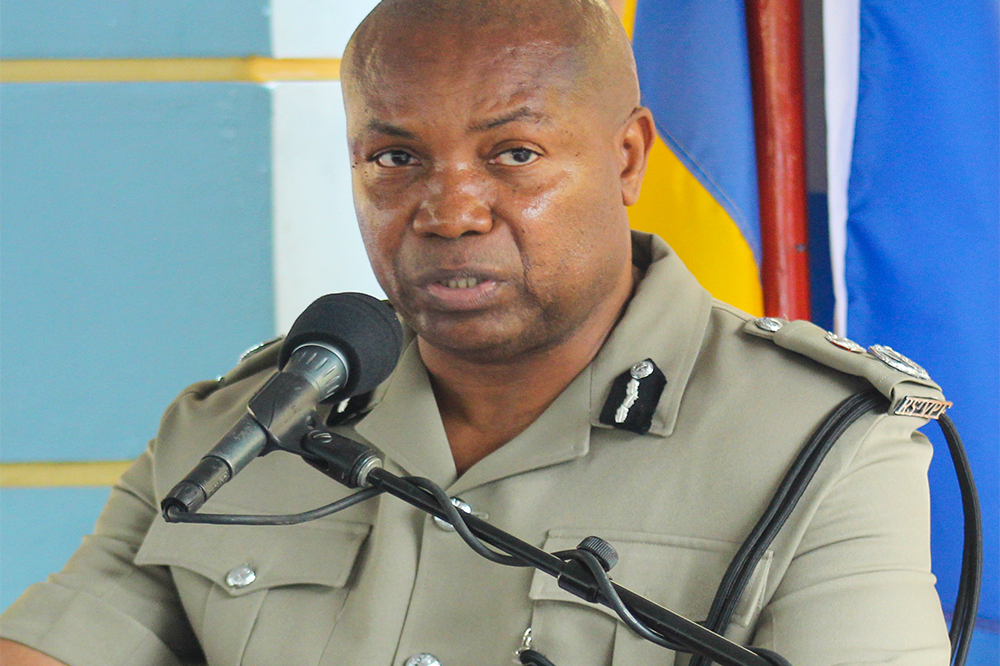 Press Release
September 24, 2021
Commissioner urges police to get vaccinated
Commissioner of Police (COP), Colin John has urged members of the constabulary to protect themselves, their families and others by adhering to covid19 protocols and to get vaccinated.
The Commissioner's charge to the men and women of the Royal St Vincent and the Grenadines Police Force were made as he extended "deepest condolences to the family and friends of the late Lawrence Thomas, Sergeant of Police, No.569" who died on September 20 "at his home after complaining about experiencing difficulty breathing," the COP stated in a release.
Thomas's death was confirmed to have been covid-related.
"The deceased reportedly tested positive for COVID19 on September 17,2021 and was unvaccinated," the police release stated.
At the time of his death, Thomas was stationed at the Calliaqua Police Station in the South Central Division.
Commissioner John said "police officers are on the frontlines every day dealing with reports and interacting with members of the public.
It is imperative that we take every precaution necessary to protect ourselves, our families and the general public from the Coronavirus."
The COP said in light of this sad development, he is encouraging "all police officers to strictly observe all of the protocols and recommendations against COVID -19; especially getting tested and vaccinated against the Coronavirus".