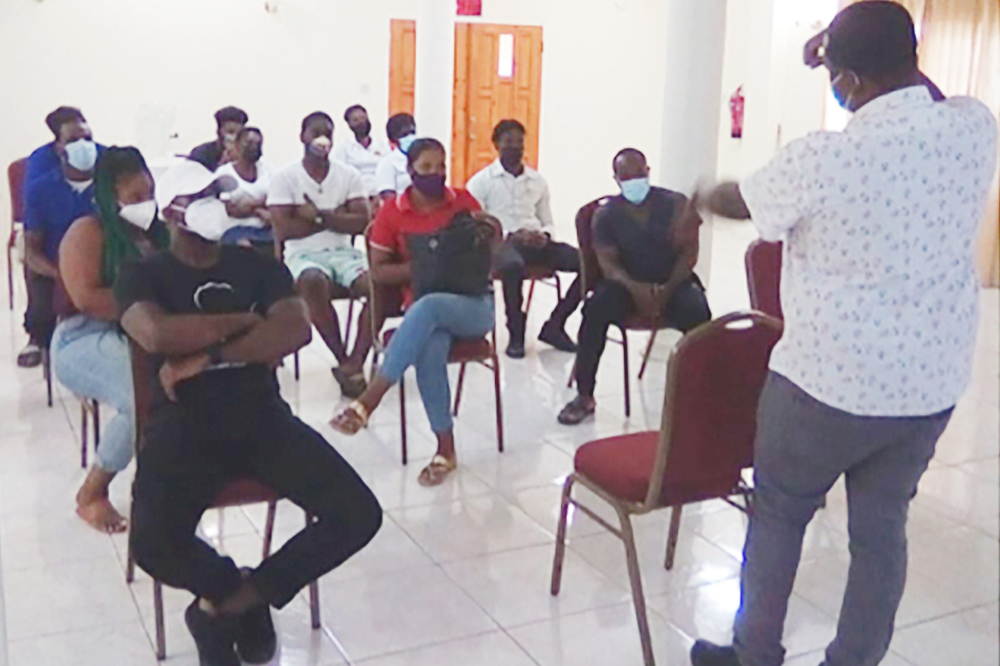 Press Release
September 21, 2021
SVGHTA continues Covid education programme
THE St. Vincent and the Grenadines Hotel & Tourism Association continued its programme which aims to increase awareness, acceptance and actual vaccination among Tourism and Hospitality worker from 10 hotels last week. These seminars were held on Thursday September16, 2021 at the Paradise Beach Hotel and Hotel Alexandrina, a release from the association states.
The participants were involved in two highly interactive sessions which were conducted by Sharon Francis, Community College Tourism and Hospitality Lecturer and a member of the SVGHTA; and Elliott Samuel, Chief Laboratory Technologist at the Milton Cato Memorial Hospital.
Employees on the September 16th sessions were from Paradise Beach Hotel, Hotel Alexandrina, Adams Apartments, Rosewood Apartments, Young Island Resort, Sky Blue Apartments, Beachcombers Hotel, Cobblestone Inn, Spring Gardens Resort, and Sunset Shores Hotel.
Similar seminars conducted at Frangipani in Bequia along with those on St Vincent bring to 94 the number of accommodation employees who have participated.
The association says it will continue its awareness and education programme once there is a demand from members.