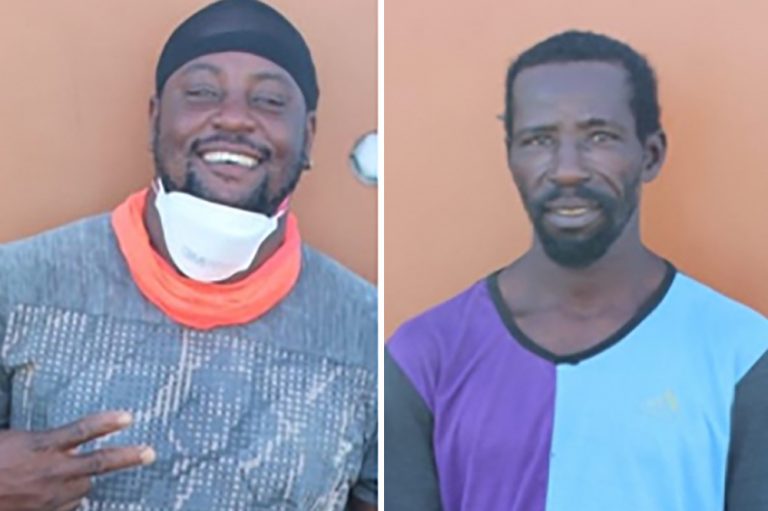 Press Release
September 17, 2021
SVG Coast Guard rescues two St Lucians
THE St Vincent and the Grenadines Coast Guard Service (SVGCGS) on Saturday September 11 rescued two St. Lucian nationals, Jean Pierre Charles and Jereon Toussaint, 7.5 nautical miles north-east of Georgetown, St. Vincent.
The SVGCGS said in a release that they received a distress call via Police Control at 1510hrs stating that fishing vessel "Forward" with two St. Lucia nationals onboard had experienced an engine problem and were drifting approximately five nautical miles off Georgetown. The Coast Guard vessel was deployed at 3.25 p.m to conduct searches and rescued the vessel one hour later.
The occupants of the fishing vessel said they left St. Lucia at 5.30 a.m on a fishing expedition and subsequently encountered an engine problem which led to them calling the police emergency number which resulted in the Coast guard being deployed. The vessel and men were taken safely to Coast Guard base at Calliaqua.
St. Vincent and the Grenadines Coast Guard Service is advising boat operators to adhere to the following Boating Safety recommendations: 1. Check the local weather forecasts before going out to sea.
2. Wear a Personal Flotation Device. Bring a life jacket for everyone on board.
3. Take along suffi cient water, at least one gallon per person, and enough food for a few days (dry food).
4. Take along a compass, signalling device (flare, mirror), watertight torchlight and spare batteries, and a radar reflector which will assist in detection by other vessels fitted with radar.
5. Take a Marine VHF DSC Radio. Cell phones are helpful, but the Coast Guard does not recommend their use as the main communication device. Cell phones may not obtain signals while out at sea. We recommend that you invest in a VHF radio, preferably a VHF Digital Selective Calling (DSC) Radio that offers a stronger signal and is monitored by the Coast Guard (channels 16 and 70) and other boat operators.
6. File a Float Plan before you leave for sea and share it with someone. Tell someone where you are going, how long you intended to stay, and when you are expected back. Leave a written plan of the details of your intended voyage,
your boat description, call sign, cell number, crew/passengers information, location, and expected time back. Upon departure and return it is wise to tell the marina, Coast Guard, family, or friends that you have departed or returned safely.
7. Carry an alternative means of propulsion (sails/oars).
8. Practice the 1/3 Rule. Remember 1/3 of your fuel to get you to your destination, 1/3 to bring you back, and 1/3 reserve for unplanned fuel consumption.
9. Carry an alternative means of propulsion (sails/oars).
10. Assist other boaters who are in distress.