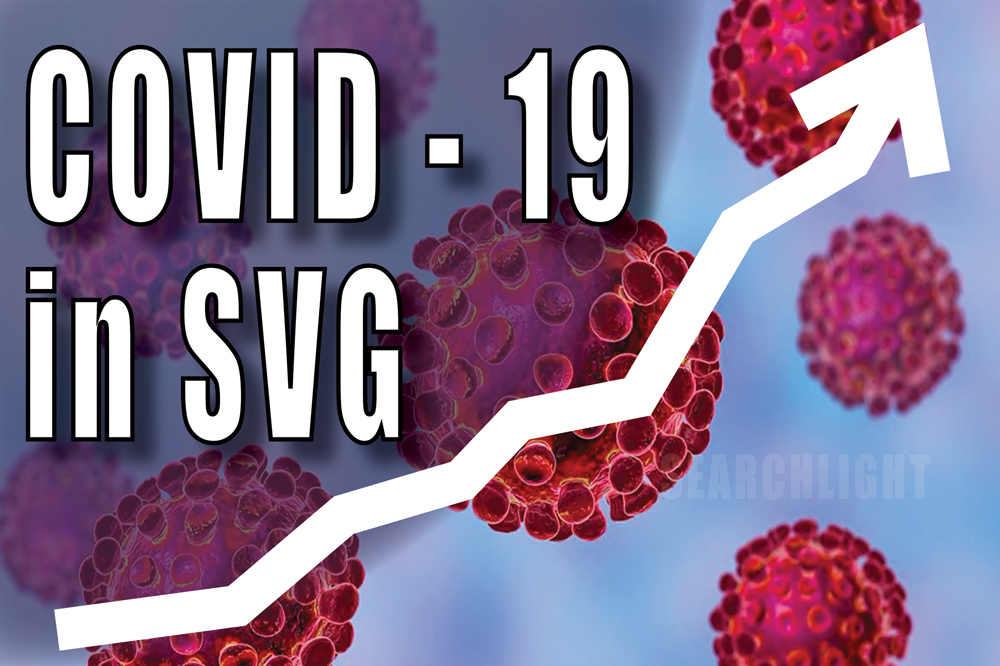 Press Release
September 5, 2021
CMO urges people with flu-like symptoms to get tested for Covid19 as positivity rate increases
With 35 new Covid-19 cases reported in St Vincent and the Grenadines between Monday, August 30 and Friday, September 3, the Chief Medical Officer is urging people with flu like symptoms to get tested for the virus.
"As the Minister said in our press conference last week, the positivity rate is going up. There are now 54 active cases with 35 detected between Monday, August 30th and Friday, September 3rd. This represents a very worrying rise, especially as we are seeing clusters where one person is infecting several persons. Also, many of these new cases are showing up in areas with very low vaccination rates as unfortunately is expected," chief medical officer Dr Simone Keizer-Beache said on Sunday.
The CMO said the level of infectivity now being seen in St Vincent and the Grenadines is suggestive of the presence of the delta variant here.
"Though we have yet to confirm the presence of the delta variant in our communities, the level of infectivity is highly suggestive of this variant. The latest evidence indicates that a person infected with the delta variant can infect between five to nine persons," Keizer-Beache said.
Ten new cases were reported from 304 samples processed on Friday September 3, resulting in a positivity rate of 3.3 per cent. Three new cases were reported on both September 1 and 2, with positivity rates of 1.5 per cent and 1 per cent respectively. Seven cases were reported on August 31, from 187 samples, resulting in a positivity rate of 3.7 per cent. Twelve new cases were reported from 263 samples processed on August 30, resulting in a positivity rate of 4.6 per cent.
No new recoveries were reported between September 1 and 3.
A release from the National Emergency Management Organization dated September 5 said: "Fifty-four (54) cases are currently active and twelve (12) persons with COVID-19 have died. Two thousand three hundred and seventy-one (2371) cases of COVID-19 and two thousand, three hundred and five (2305) recoveries have been recorded in St. Vincent and The Grenadines since March 2020.
"In view of the increased risk of infection and subsequent transmission of COVID-19 posed by the growing incidence of variants of concern in persons entering St. Vincent and the Grenadines, strict compliance with all protocols and recommendations is strongly recommended. These include the effective use of masks, physical distancing, hand sanitizing and immunization with available vaccines."