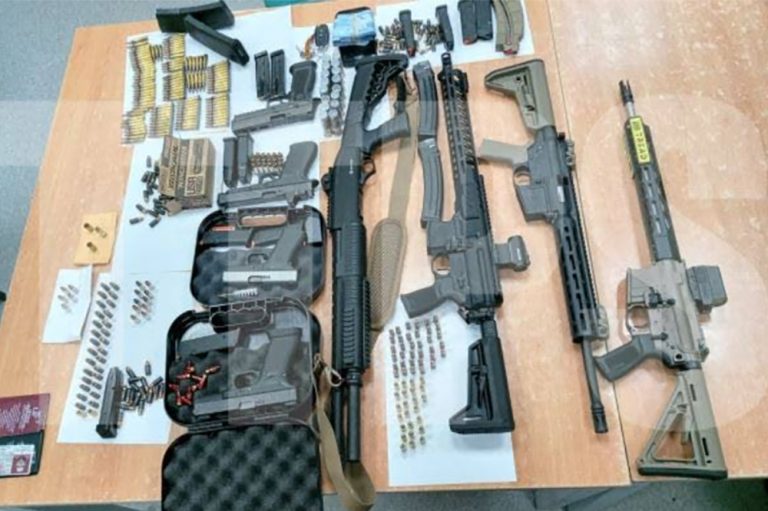 Press Release
August 31, 2021
Trinidad police seize cache of weapons from 29-year-old
POLICE ARRESTED A 29-year-old Tunapuna man after seizing a large number of illegal guns and ammunition on Saturday.
On Sunday, a police release said the suspect, a firearm user's licence (FUL) holder, had exceeded the authorised amount issued.
Police held him during a road check exercise at a traffic stop around 4.35 pm along the Churchill Roosevelt Highway on the east-bound lane in Maloney.
The officers from the Cumuto Highway Patrol stopped and searched the white Ford Ranger, driven by the suspect.
The officers allegedly found a Glock 45 pistol, a Glock 17 pistol, a Glock 43x pistol, a Sig Sauer P320 pistol, a Sig Sauer MPX semi-automatic submachine gun, and an assortment of ammunition.
The discovery led to the police getting a warrant to search his home.
At the house, police found a shotgun, a rifle .22 calibre, a rifle 5.56 calibre, and an assortment of ammunition which also exceeded the authorised amount which was issued.
Police seized all the guns and ammunition.