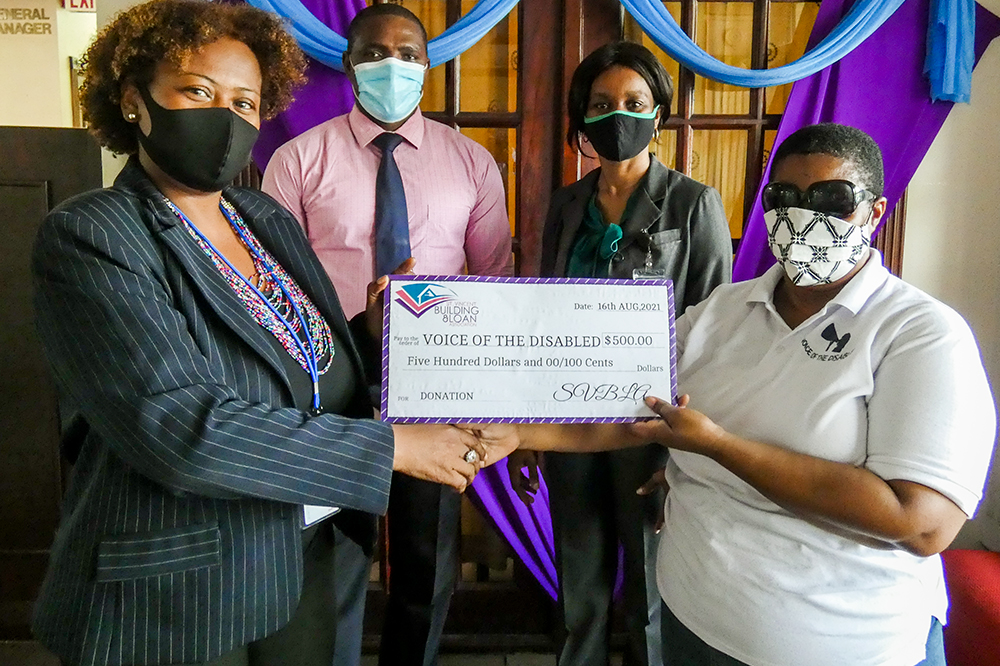 Press Release
August 20, 2021
St Vincent Building & Loan Association gives a helping hand
Persons living with disabilities are that much closer to benefiting from a facility that specifically caters to their needs, thanks to a financial contribution from the St. Vincent Building & Loan Association (SVBLA).
The financial institution said in a release that on Monday August 17, it handed over a monetary donation to the president of Voice of the Disabled,Cheryl Adams, at the corporate head office of the St. Vincent Building & Loan Association. Voice of the Disabled, a rural community-based non-profit organisation, is pursuing the goal of establishing a Centre of Learning at the old San Souci Community Centre.
President Adams expressed her delight and gratitude to the SVBLA and stated that the donation will go a long way in assisting with the labour cost and repairs needed for the facility, especially since financial support has been difficult to come by locally. She added that the centre will offer sessions in craft, the teaching of braille, Information Technology as well as the teaching of Home Economics to disabled persons so they can be more independent in their homes.