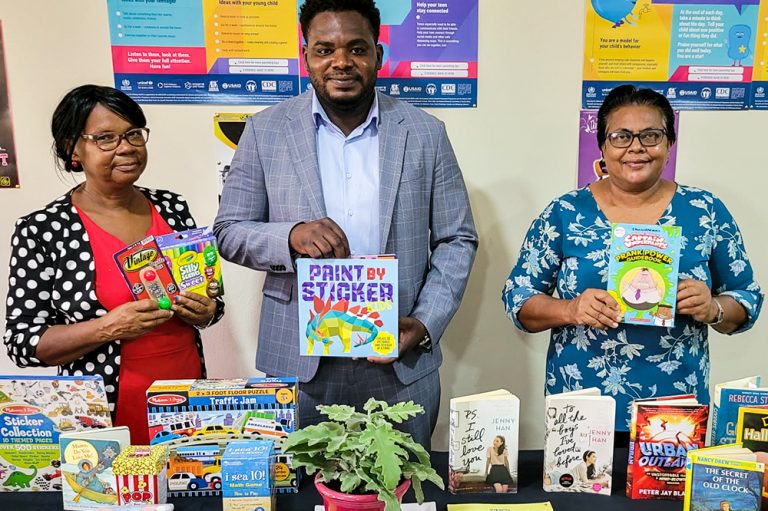 Press Release
August 20, 2021
House of Ellis SVG makes donation to 'Hands across the Sea'
House of Ellis Inc, a non- profit organisation which focuses on education, youth, and community development in St. Vincent and the Grenadines (SVG), last week Thursday August 12, handed over a quantity of books and other resources to local representatives of another non-profit, 'Hands Across the Sea'.
In a release, House of Ellis said the handing over ceremony, symbolised the beginning of collaborative work between both non-profit organisations, and forms part of its mission to develop education here in SVG.
Speaking at the handing over, Founder of House of Ellis Inc, McGregor Ellis said the resources are part of their ongoing relief effort for persons who have been affected by the eruption of La Soufriere volcano, and he believes the books will help the children to get back to some sense of normalcy despite their current situation.
The gift was received by Yvette Pompey and Enna Bullock, literacy links for Hands across the Sea.
In her remarks, Bullock said she felt honoured that Hands Across the Sea was chosen to distribute these resources and foresees this collaboration bringing forth many fruits.
As part of its volcanic relief efforts, more than 100 families received care and food packages from House of Ellis Inc, immediately following the April 9 start of explosive eruption of the volcano.