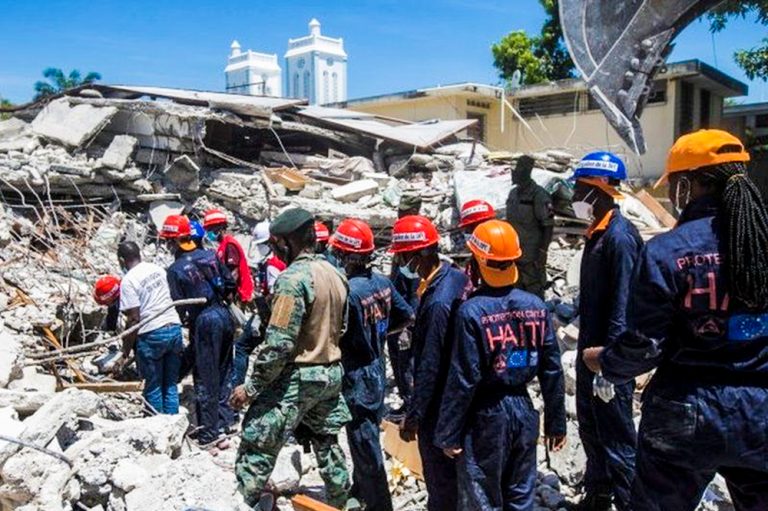 Press Release
August 17, 2021
SVG providing financial help to Haiti
DESPITE THE MANY challenging issues, St. Vincent and the Grenadines (SVG) will give to Haiti, US$100,000 in the wake of a 7.2-magnitude quake that struck that country on Saturday August 14.
A frantic search for earthquake survivors continued as Haiti braced for Tropical Depression Grace which was heading towards the country.
As of yesterday afternoon, the death toll from the earthquake stood at least 1,419 and is expected to rise.
Making the commitment of assistance to the French Caribbean country on radio, Prime Minister Dr. Ralph Gonsalves said while SVG is still faced with numerous challenges, Haiti needs tangible support and this country is assisting not from its abundance, but from the little it has.
He is also encouraging CARICOM and other countries to assist Haiti as best they can in this time. It is being reported that more than 30,000 families have been left homeless in the aftermath of the quake.